Crisis Management Strategies: 5 Ways Your Travel Company Can Always Come Out On Top
July 26, 2022
Jen Corley (she/her)
It's no secret that the travel industry is very susceptible to changes that occur on the international stage. Whether it is a political issue, a rise in gas prices, or a global pandemic, our industry is always one of the first ones to be affected.
Times have been challenging for many travel businesses in the past few years, but if there's one thing this industry has at its core is resilience. This, paired with advice and resources, is what is helping thousands of businesses navigate times of crisis like true champions.
If your business is going through a similar experience and you want to enhance some of your current practices to drive more business to your travel company, we bring you some recommendations on things you can start doing today!
Also, you're more than welcome to explore the resources we have at our Academy. We hope these webinars, courses, and articles provide solutions for your business to be as strong as it can be!
Complement this information with this great 1-hour webinar

1. Leverage Analytics To Inform Business Decisions
There's so much to learn about your customers and their purchasing journeys. By collecting data from their digital touchpoints, you can analyze their interactions with your travel company.
This information might come from their website browsing, activity on social media, app or software usage, engagement with your marketing campaigns, and more.
Delve into the details around their actions: how long do people spend on particular web pages? What type of content gets the most views? What do your clients purchase from you, and how often?
You can uncover how travelers find you online, how they interact with your products, and what information they consume.
Examining this data has so many benefits for your business. Using the right metrics, you will identify windows of opportunity to engage people and close sales.
In short, monitoring the right metrics can guide you in making data-driven decisions that allow you to be proactive and anticipate travelers' needs. You can improve the customer experience and deliver personalized online interactions that drive engagement.
What Can WeTravel Do For You?
If you're a WeTravel Pro subscriber, our Reporting Dashboards are an essential tool for analyzing both account- and trip-level analytics.
We built these dashboards to empower you with real-time analytics that can assist you in running day-to-day operations as well as making key strategic decisions.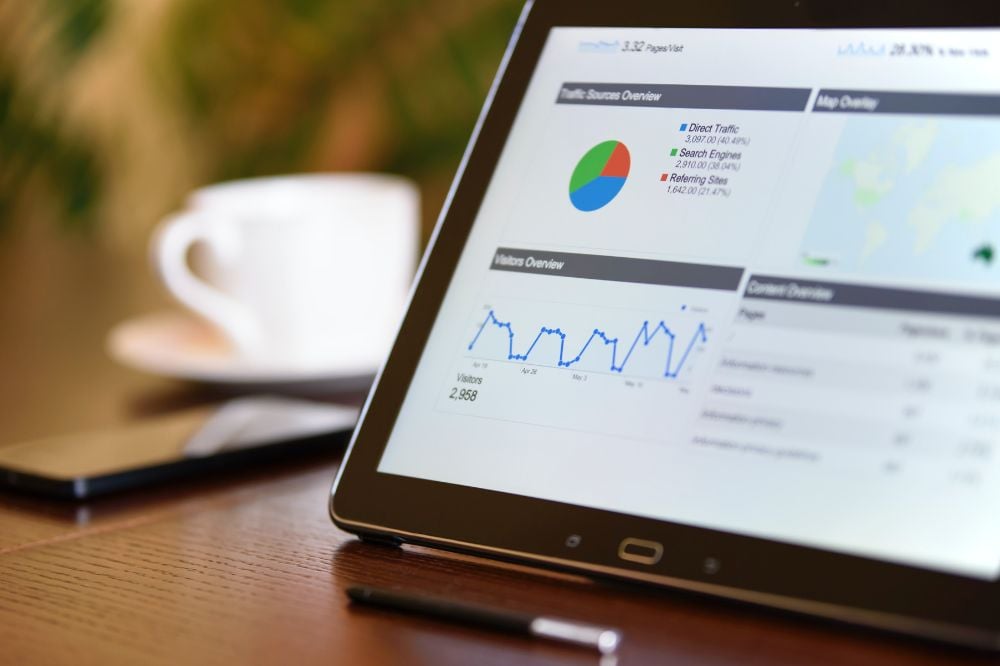 View gross and net payments collected, the total value of sales made, projected future cash flows, and much more. Filter your view by desired date range, trip(s) included, and currency in order to see a customized overview of your business activities on WeTravel.
Additionally, WeTravel Pro customers can connect Google Analytics (GA) with WeTravel. This allows you to track the performance of your trip pages or booking buttons installed on your website.
You can take this a step further by enabling Ecommerce Tracking in GA. This will give you insights into your conversion rate and traveler actions after passing through your trip checkout flow. From there you can determine whether you need to take action to reduce booking friction.
2. Do More With Automation
Automation can benefit your travel business in many ways. It can save you time, reduce errors, and streamline your financial processes. It can also improve communication among your team members and allow you to work better together, no matter everyone's location. Plus, you can achieve a lot with the resources you already have and use.
As part of your travel company's day-to-day operations, you likely work with various software apps and need to transfer information between them. This is where an API (like Zapier) that supports automation comes in.
An application programming interface (API) is used to integrate applications and databases, allowing better communication between systems.
What Can WeTravel Do For You?
Using the WeTravel platform, you can automate many of the tasks your company carries out on a daily basis.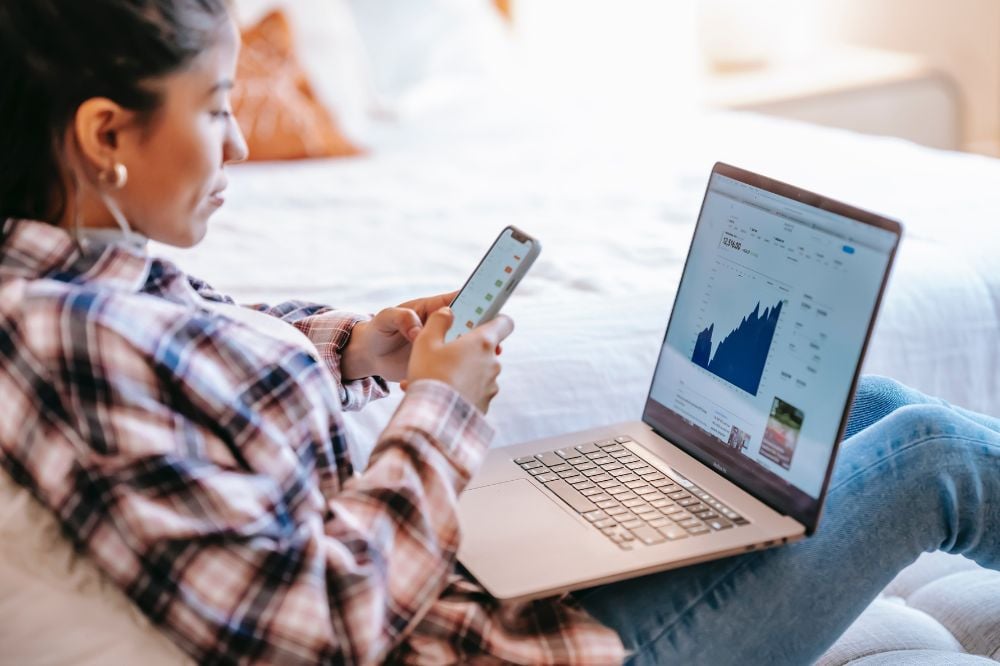 WeTravel Pro users can connect WeTravel to over 2000 other web services through Zapier, no coding required.
The platform's automated connections, called "Zaps," allow data to flow from WeTravel to countless other platforms including accounting (Quickbooks, Zero), marketing (Mailchimp, Constant Contact), and CRM (Salesforce, Hubspot) systems.
If you're working with complex or custom software programs, or have highly specific requirements in terms of your API usage, WeTravel also has its own public API.
Your developers can work with our API to send data to and from WeTravel, integrating it with virtually any other platform.
3. Optimize Cash Flow To Support Growth
Every business needs a good grip on its cash flow in order to succeed. Get this right and you can strengthen your relationships with clients, staff, and suppliers.
From a tour operator's perspective, cash flow optimization requires capabilities including instant online payments from customers, quick access to cash upon payment, and flexible means of transferring funds globally,
In short, an efficient cash flow management system means you're equipped to collect clients' payments on time. From there, you can pay suppliers when bills are due. In all, this makes your business run like a well-oiled machine. When this happens, your company can help the industry bounce back as you engage the services of suppliers around the world.
What Can WeTravel Do For You?
WeTravel gives you features like instant payouts, supplier transfers, and the WT Card, tools that will efficiently turn your customers' payments into working capital to run your business.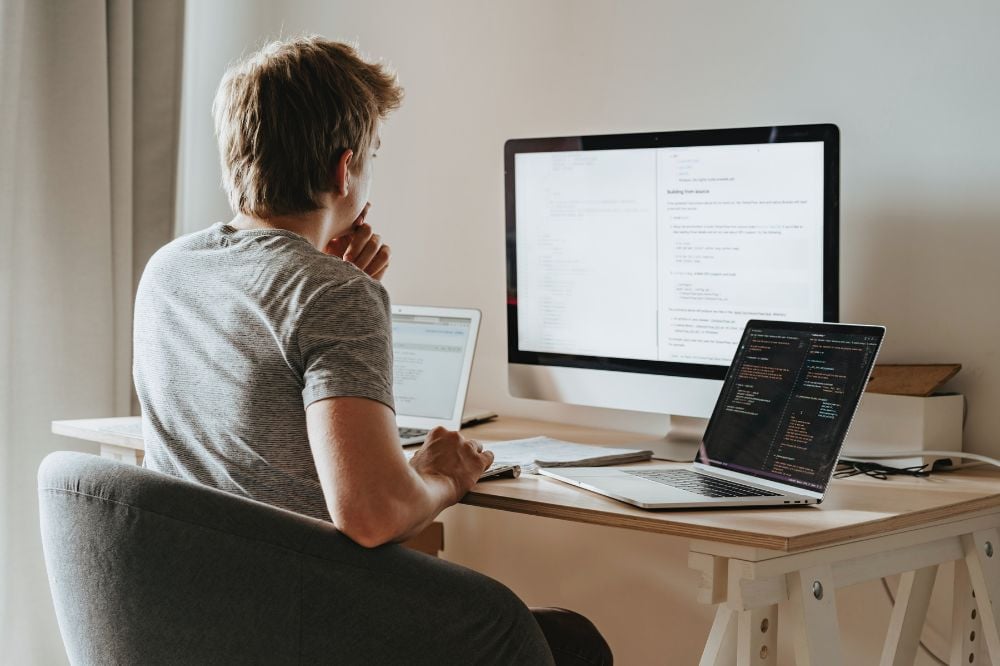 With this functionality, you'll be able to easily direct funds to cover operational expenses, build stronger relationships with your suppliers, and maintain your company's overall financial health.
Instant Payouts
With instant payouts, you can pay out or transfer USD funds as soon as bookings come in; no lock-up periods, transfer minimums, or administrative hassles.
Supplier Transfers
This feature allows you to transfer funds, free of charge, from your account to your Suppliers/Partners in seconds within WeTravel.
WeTravel Card
The WeTravel Card gives you the security and flexibility of a credit card without the risks. Even better, funds are available immediately. Your WeTravel balance can be transferred to your WeTravel Card within seconds.
4. Look For Opportunities For Easier Cooperation
The right software tools can give your team the ability to set business objectives easily and run collaborative processes smoothly.
Across sales, customer service, accounting, operations, and any other business departments, your employees need tools to synchronize their various functions.
Using software to amalgamate your team's processes instead of using manual, error-prone methods can create a much more streamlined (and successful) approach.
What Can WeTravel Do For You?
The Team Members function on the WeTravel dashboard allows you to give colleagues, co-organizers, and other key stakeholders access to manage trips on your behalf (and can restrict them from accessing funds).
If you're looking to give your accounting or finance staff team member access, with the ability to view reporting across all of your trips, that's possible too – you can set permissions for each team member according to their needs.
The cloud-based tools that are built into the WeTravel trip management dashboard are also easily integrated with collaborative planning tools like Asana, Trello, or Monday.com.
Paired with all of the WeTravel functionality that simplifies project management, these planning platforms can create even greater synergies between your team members, suppliers, suppliers, and other collaborators.
5. Maintain Consistent Focus On Security
Earning your clients' trust and keeping their data and payments secure is paramount to your travel company's success. That is why it's vital to consider what you can offer to prove your trustworthiness – and build your relationships from there.
There are several digital security measures you can put in place to improve how clients interact with you online. An example of this includes 2-factor authentication (2FA) functionality.
2FA provides an extra layer of security for gaining access to online accounts, transacting online, and submitting personal information. This is really important when you're making payments or collecting travelers' personal information.
Another feature that simplifies processes is the use of e-signatures. This tool allows the signing of electronic forms without the need for printing anything out.
It is also a security measure as it can prevent unauthorized access to sensitive data. This is because once the signature has been added, the document is 'locked' using Public Key Infrastructure (PKI). This secure technology ensures that the electronic signature isn't tampered with after the e-signature is loaded.
What Can WeTravel Do For You?
Grow your business while building your client's trust with WeTravel security features that include legally-binding e-signatures, document collection via file upload, and 2FA.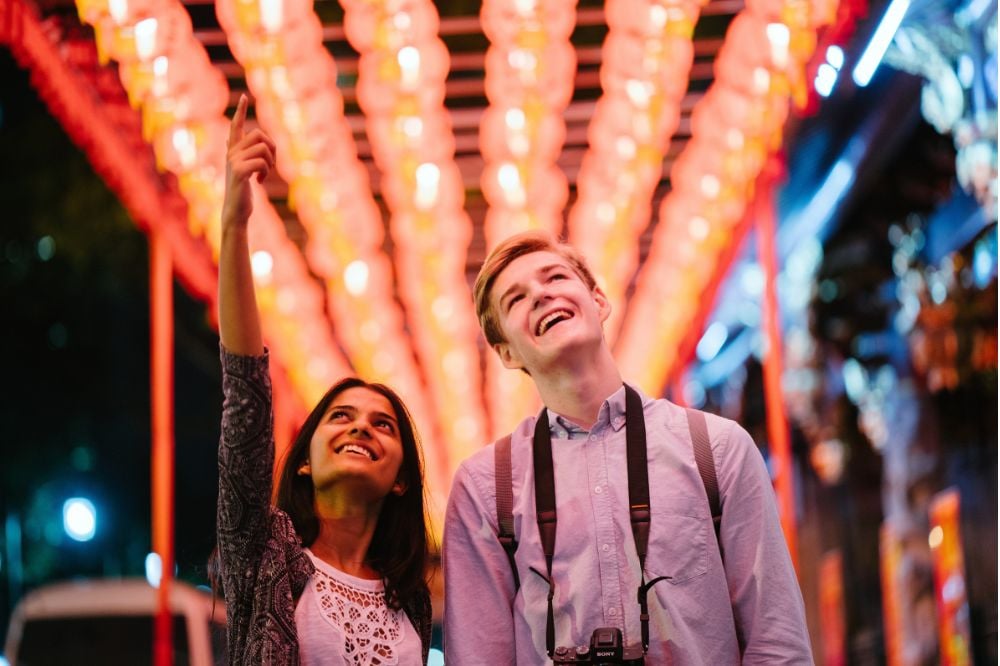 Our security offerings will keep your processes consistent with the latest technology and best practices.
For more information about how to protect your travel company online, check out our recent cybersecurity webinar. This webinar will help you to understand data security, it will give you useful tips on email and password security, and teach you how to detect and avoid phishing and ransomware attacks.
If The Travel Industry Fluctuates, Learn How To Ride The Wave
One thing is certain: No matter how hard the situation gets, the travel industry will always bounce back due to people's innate need to explore. They want new experiences, to heal, to create communities, and see the world through new eyes.
Working in an industry that has dreams at its core as a travel company or tour operator means that we need to rise to the challenge. It's hard, but with the right tools and decision-making processes, you can ride out even the toughest waves.
Choosing the right software for your business is like choosing a tailor-made business partner. The tools you use for your business should always work in favor of it, not against you, adding extra steps or overcomplicating your processes.
How can WeTravel assist and what sets us apart?
We listen to your needs and work hard to implement problem-solving features within our payment, software, and fintech solutions. We understand the value of every small advantage you gain over your competition. We want to grow with you and provide you with the right tools to take your business to the next level.
New resources, straight to your inbox
Get updates on the latest industry trends, tips, and news.
We're committed to your privacy. WeTravel uses the information you provide to us to contact you about our relevant content, products, and services. You may unsubscribe at any time.
About the author

Jen Corley (she/her)
Jen Corley heads Product Marketing WeTravel, where she joined the founding team in 2016. When she's not traveling, she enjoys exploring her hometown of Oakland, California with her French bulldog, Taco.