Top 11 European Destinations to Visit on a School Break
September 15, 2016
wta_admin
What's the best thing about student travel in Europe? Going to multiple countries is so easy!
There are so many destinations all crammed into one small corner of the world. A school break in Europe is do-able in even one long weekend. Plus, when you factor in cheap airfares and abundant accommodation options, student travel in Europe can be as affordable as you like.
Whether you want to pop over to Paris to sample some delectable pastries, or follow the monopoly board around the bars of London, you'll never run out of things to experience.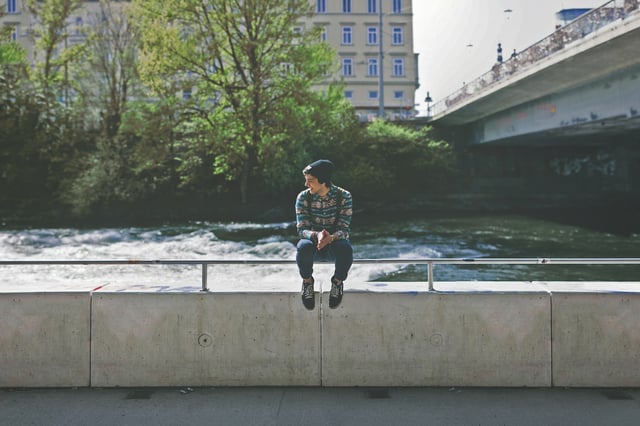 But with so much on offer, how do you know where the best destinations for student travel in Europe are?
We've compiled a list of the top cities for your next school break in Europe, based on the ease of travelling there, the hit on your wallet and the most memorable adventures.
Top 11 Destinations For Student Travel in Europe
1. Prague
There's a reason Prague always appears on top European travel lists.
A student trip can't go wrong in a city with one of the most beautiful Old Town Squares surrounded by colourful building facades, and some of the cheapest and best beer in Europe.
The perfect mix of history and party for a break from study. If you have time for a day trip, nearby Cesky Krumlov is one of the quaintest towns in Europe, and like a mini-Prague with a Castle and beautiful old buildings surrounded by a river.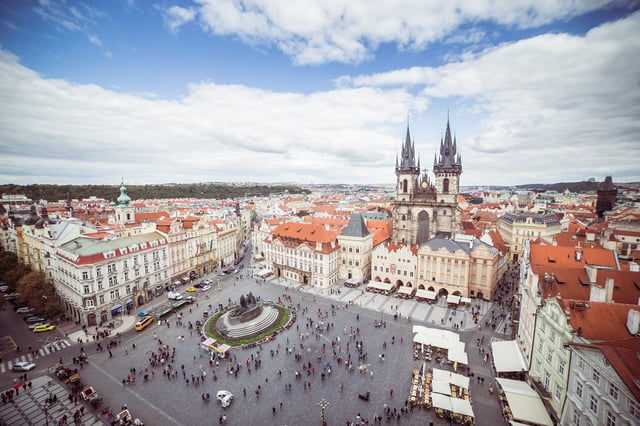 2. Rome
Twirling pasta, sipping espresso and tucking into a tiramisu, all perfect things to do on your next school break. Rome is bursting with history, culture and delightful food experiences. The challenge is fitting everything into just one trip!
The Colosseum, the Sistine Chapel and the Trevi Fountain are just a few of the must-sees. Italy is full to the brim with top travel destinations for student travel in Europe, so if you have time take a day trip to Pompeii or a fast train to Florence to really get the most from your Italian adventure.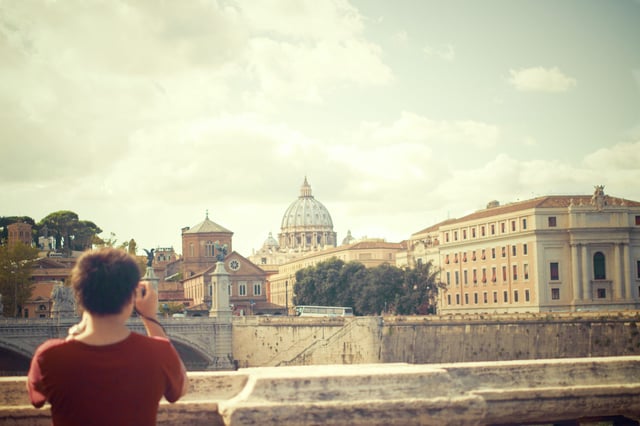 3. London
Samuel Johnson said "… when a man is tired of London, he is tired of life," and we would have to agree.
A melting pot of cultures, London has it all. Visit those places you've always heard about like Oxford Street, Buckingham Palace and Piccadilly Circus. Haggle for a meal on Brick Lane, wander down vibrant Southbank or visit Borough, Spitalfields and Portobello markets, to name but a few.
London is full of hidden speakeasies and unique bars of every style and concept imaginable, so there is surely something to satisfy everyone in the group!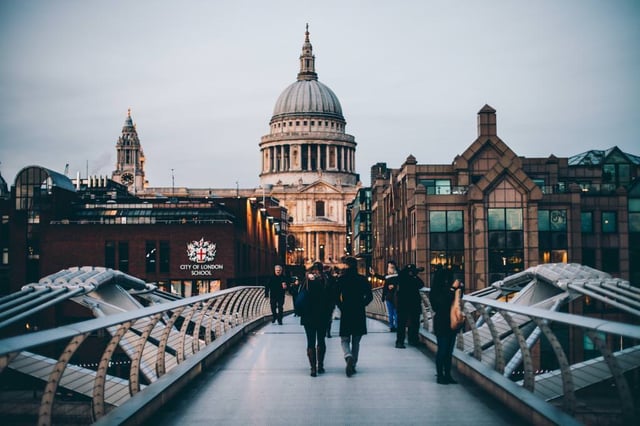 4. Paris
Decadent pastries, colourful macarons, strolls alongside the Seine past the Notre Dame and across the Pont des Arts, do you need more reasons to visit Paris?
It's one of the world's most romantic and beautiful cities, with grand boulevards and small courtyards alike. Grab some cheese and a bottle of wine, enjoy a picnic overlooking the Eiffel Tower with your friends, and forget about study for awhile.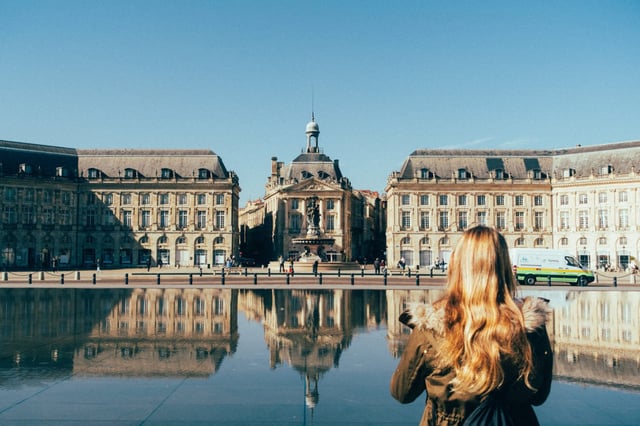 5. Berlin
Berlin is a fascinating city for student travel in Europe.
It has a history unlike anywhere else, after it was split in two for almost five decades. Visit the remains of the Berlin Wall and the many free museums, and imagine what life might have been like for students during the divide. Now well known for it's arts and alternative scene, Berlin is a great place to enjoy a school break.
Its' iconic sights and laid-back attitude make it feel like one big international village. Quickly becoming the start-up capital of Europe, Berlin is a mecca for students who might want to break into the technology scene and a haven for trying out new ideas.
Add a top notch party scene with everything from basement clubs to fancy cocktail bars and you really can't go wrong.
6. Budapest
Relax with old or new friends in the famous Szechenyi thermal baths after a day exploring the two cities of Buda and Pest.
Afterwards you can grab a drink in one of Budapest's many Ruin Pubs, set up in previously abandoned buildings with mismatched and eclectic decor. But Budapest isn't just an above ground destination, there are caves in the Buda hills, cold war bunkers and underground railways, so plenty of history to discover too.
A WWII memorial on the Danube is both moving and thought provoking.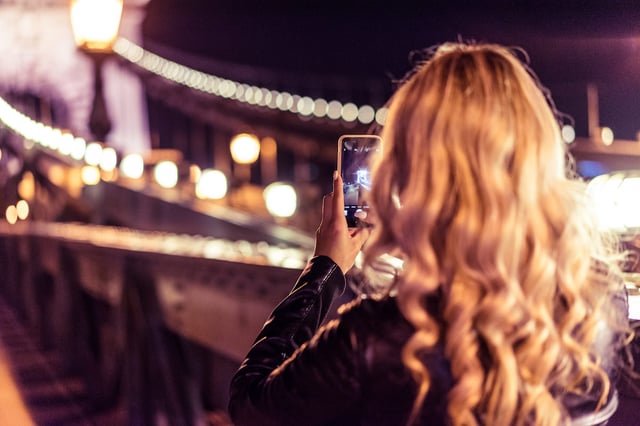 7. Barcelona
Stroll the cobblestone lanes of the Gothic Quarter and sample top notch tapas and sangria. This cosmopolitan capital is a must for all student travel in Europe bucket lists.
Known for its architecture as much for its football team, the Sagrada Familia and other landmark buildings designed by Antoni Gaudí dotted around the city have to be seen to be believed.
View Barcelona from above on the Montjuïc Cable Car or from Park Güell, the culmination of Gaudí's art in a public park. Temperatures take a dip in the winter, but crisp sunny days and fewer tourists mean it's still a fantastic short school break destination.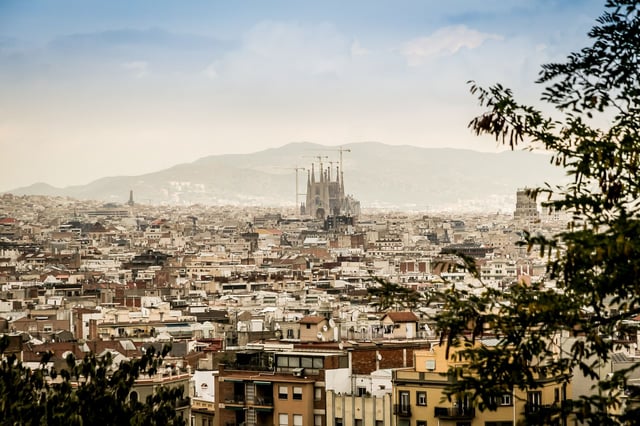 8. Bratislava
Pastel coloured buildings and copper spires add charm to Bratislava's tiny old town. Its compact size means it's easy to walk around and view all of the sights.
Visit near Christmas for Christmas Markets with a difference, smaller and less commercial than those in neighbouring Vienna and Prague. Speaking of Vienna, the capital of Austria is just one hour away from Bratislava.
Opt to stay in Bratislava and travel to Vienna by train for a budget friendly way to see more on your student trip!
9. Krakow
Poland's former capital city holds its own as a school break destination, with friendly locals, traditional food (pierogies are a must-eat), and budget friendly accommodation.
Giant underground salt mines just outside the city make a unique day trip. Or take a more difficult but worthwhile visit to the nearby Auschwitz concentration camp.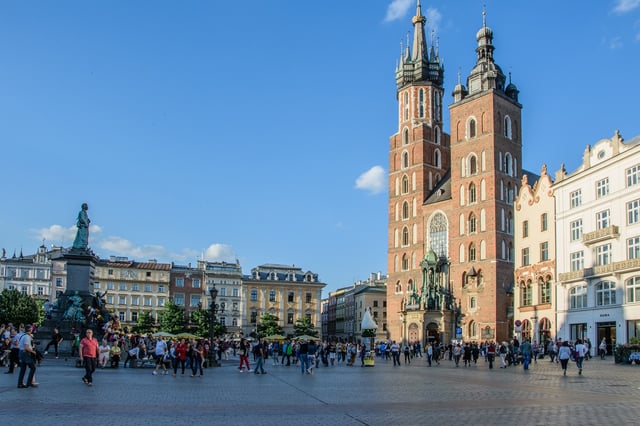 10. Dublin
Classic pubs, cobbled streets and easy access to the green Irish countryside. Dublin might be a small capital city, but it's not lacking in things to do during your student trip.
Dublin is perfect for group travel, with the Temple Bar area being a well known party spot. There are layers of history and culture from around the world all bound to one place, with just enough quintessential Irish charm to satisfy your dreams of an Irish holiday.
From Dublin you can explore more of Ireland, journeying over to the Cliffs of Moher, or north to Belfast in Northern Ireland and Giant's Causeway.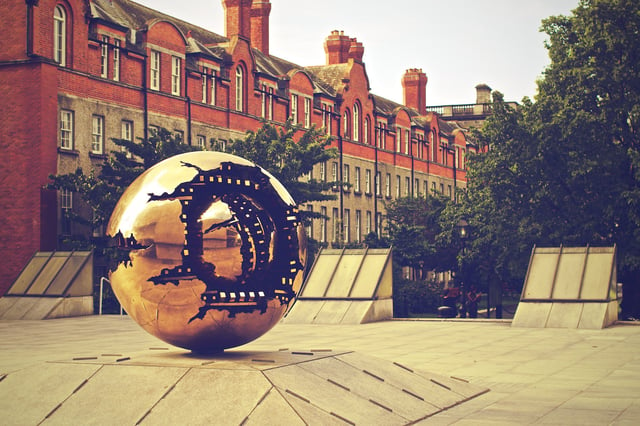 11. Amsterdam
Small enough to walk around or cycle like a local, Amsterdam makes for a great city to visit in any season. With tilted buildings lining scenic canals and bridges, this 'Venice of the North' has small town charm in a big city.
Visit the Anne Frank House and the Van Gogh Museum, then join the many other students in the city for a lively, one of a kind, night out.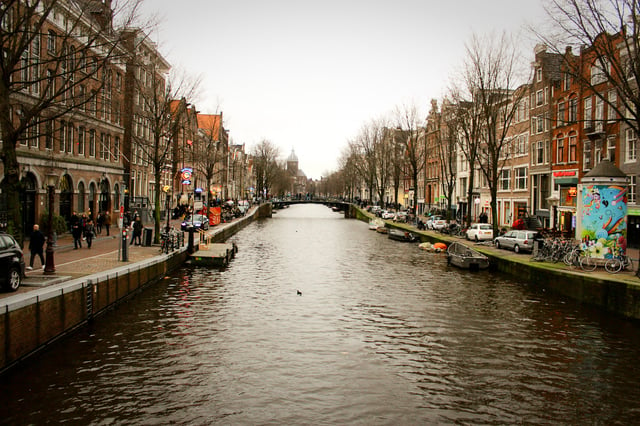 We all need a break from study sometime, and with Wetravel you never have to travel on your own. Wetravel makes group travel easier and keeps it fun. Plan and share your itinerary with existing friends or form new travel groups, then take care of all those pesky deposits and payment issues with no hassles at all. Why not get planning?
New resources, straight to your inbox
Get updates on the latest industry trends, tips, and news.
We're committed to your privacy. WeTravel uses the information you provide to us to contact you about our relevant content, products, and services. You may unsubscribe at any time.