Road Trip Tips You Need to Know to Help You on the Road
We discussed in Part One: How To Plan the Summer Road Trip of A Lifetime, the steps that go into planning your dream road trip. In this post we're going to give you some valuable road trip tips you need to know to help make your road trip as smooth as possible.
Road Trip Tips For Finding Accommodations
When you're on your road trip the last thing you want is to be driving around in the pitch black night hopelessly looking for a hotel to take you in.
The good news is, you don't need to have a rigid schedule to have your pick of accommodation options. With a few handy road trip tips you can be spontaneous all the while knowing you have the security of a comfortable place to lay your head at night.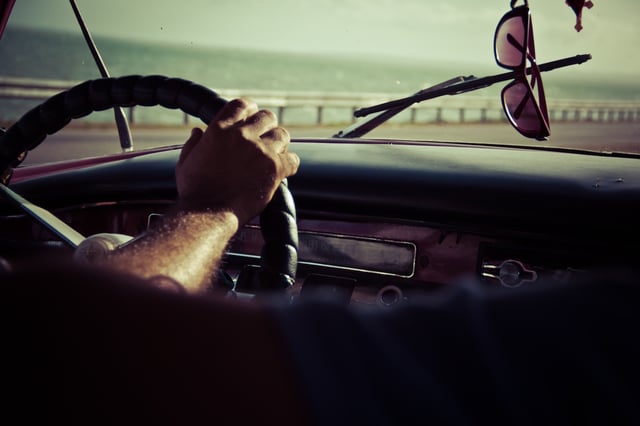 If you know there are certain places you will definitely be on certain dates, feel free to book those ahead of time so you have some structure to your road trip itinerary. Also, there may be bucket list accommodations that you want to plan your trip around. In that case, make sure you reserve them with enough time so that you don't miss out. Maybe you've always dreamed of glamping in Yellowstone, or staying at a famous vintage motel on Route 66? This is your opportunity to fulfill those fantasies!
Once you're on the road, you don't want to be tied down to a strict schedule. You might get a tip from a local about a place you HAVE to visit, or spot a roadside sign that looks intriguing. Consider these accommodation options to get the best of both worlds:
Airbnb
It's no secret that Airbnb is taking the nation by storm. There are plentiful options for just about anywhere you may want to visit. The good thing about this home-sharing platform is that there is an 'instant book' option for those of you who want to travel spontaneously. This means that within hours of deciding where to lay your head for the night, you can book a home on Airbnb.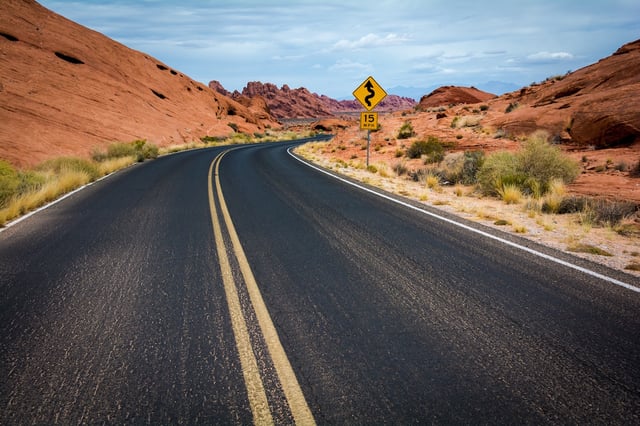 Airbnb is ideal for families as well, because you can have all the amenities of home on the road. Cook yourselves a family meal in a real kitchen to save money on eating out all the time. Plenty of homes come equipped with extras such as a hot tub, pool or outdoor grill that can make your experience even more special.
For those of you on a stricter budget, there is an option on Airbnb to stay in a private room in an apartment where the owner lives. You can meet a real local who can give you plenty of recommendations on what the "must-do's" are in their hometown, while saving money at the same time.
Hostels
Another option for those on a stricter budget is the hostel. Though not as common in the USA as in Europe or other parts of the world, there are plenty of hostels scattered throughout the country.
Your best bet on finding a hostel is in a bigger city, where backpackers tend to congregate. If you're planning on stopping in one of the major USA cities, give websites like Hostelworld or Hostelbookers a try.
Hostels are a great option for social travelers, as you are almost guaranteed to make friends when you stay there. Many hostels also have organized opportunities to make friends such as bar crawls, walking tours, or a family dinner.
Priceline Express
If hostels aren't your scene, and you don't mind the mystery of not knowing exactly where you'll sleep that night, Priceline Express is for you.
Priceline Express gives you deals you won't find anywhere else. The only catch is that you won't know the exact name of your Hotel until you book it. However, you can search by general location, number of stars, and user reviews. Therefore, you would know before booking that the Hotel is in the location you desire, a 3 star hotel, and gets an average of 7+/10 from people who have already stayed there.
Then, once you book your mystery hotel, Priceline reveals exactly where you'll be staying the night. In total, the process can take merely minutes from deciding on a location for the night to having a hotel booked.
Hotel Tonight
If you're not as budget conscious, Hotel Tonight is an amazing App that tailors a list of hotels especially for your location.
The deals aren't as great as Priceline Express, but you can find an absolutely stunning boutique hotel to cater to your design fantasies.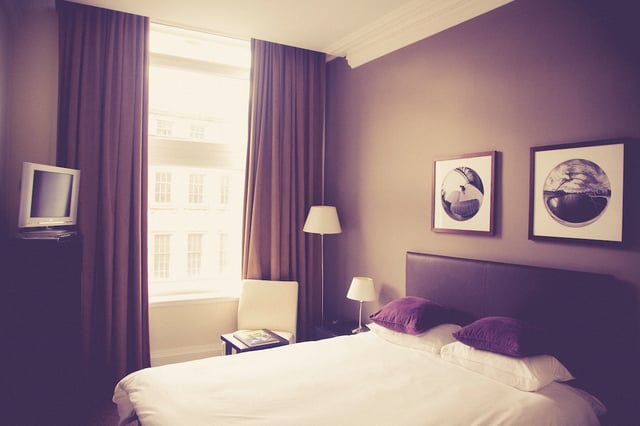 There aren't as many options as other platforms, so if you're the type of person to hem and haw over decisions, Hotel Tonight makes it easy on you. It even gives you a quick list of reasons why they picked the hotel and what it can offer you.
For ease of mind, style and accessibility, give Hotel Tonight a try.
Other Apps You Need On The Road
One of the amazing revelations of having personal communication devices is their ability to make travel SO much easier. Here's a list of useful Apps to download before taking off on your road trip:
Roadtrippers
As mentioned in our previous post on planning your road trip, Roadtrippers is an invaluable tool full of road trip tips. The app is just as handy for on the road decisions. Want to find a place to eat lunch? Check out Roadtrippers' map of unique dining locations. Looking to stretch your legs on a long drive? See if there are any National Parks nearby.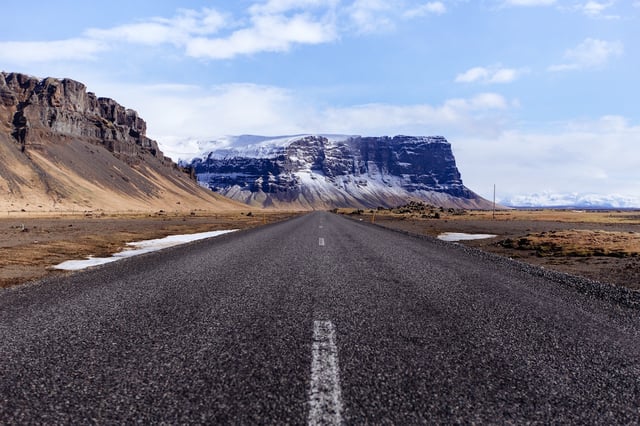 Not only does the Roadtrippers app have location based suggestions, it also has plenty of routes you can take based on what you'd like to see. You can search for routes including various points of interest, such as UFOs or Ghost Towns.
The Roadtrippers map has a layered option, so you can choose what to see along your route. Maybe your map will show dining options, scenic byways, and offbeat tourist attractions. It's totally up to you!
Gasbuddy
Gasbuddy helps you find the cheapest gas near your location. No more driving around, trying to get the best deal on gas. Gasbuddy can show you the cheapest gas near you using your location. This is also super handy for when you're not sure where the next gas station is, and want to fill up before a long drive.
Yelp
Yelp will be your best friend if you're planning on stopping in any cities along your route. In fact, it's become so popular that even in a small town you're likely to find options on this App. Mostly used for finding food, Yelp is the go-to for reading honest reviews. Not only that, you can sort through your options by star rating, cuisine, and even if a place has free WiFi.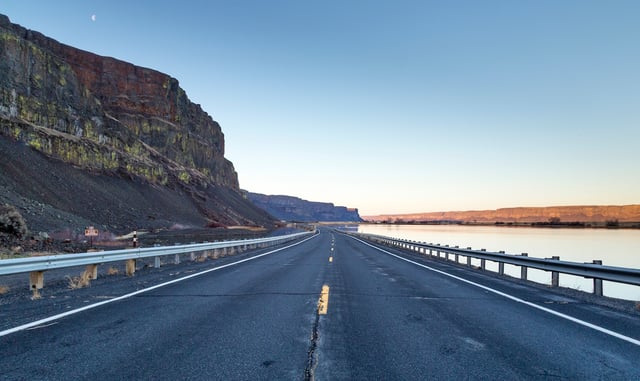 The most handy part about Yelp is the 'Nearby' feature. It shows you places to go based on your location and the time of day. For instance, when you wake up in the morning you'll have nearby options sorted by 'start the day out right' (Coffee shops) and 'breakfast and brunch.' Later in the day you get 'Looking for an afternoon bite?' or 'Need something to do?' Yelp makes it easy to take a quick glance at your phone and come up with an idea of where to go to lunch or what museum to check out. How easy is that?
With these road trip tips, you're sure to have a pleasant journey. Road trips are an amazing way to see a country, not only in the USA but around the world.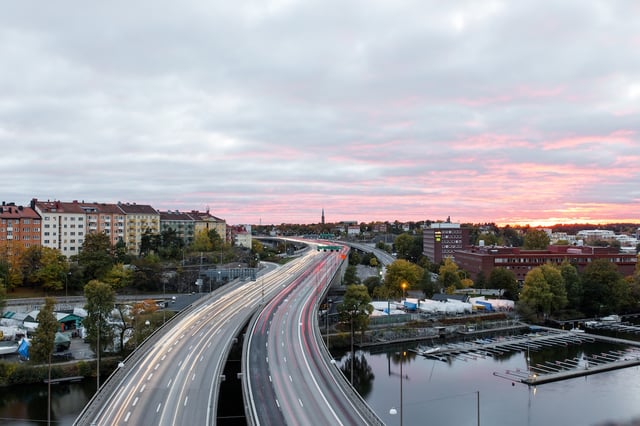 Are you going on a road trip this summer? Do you have any road trip tips for us? Tell us in the comments!
New resources, straight to your inbox
Get updates on the latest industry trends, tips, and news.
We're committed to your privacy. WeTravel uses the information you provide to us to contact you about our relevant content, products, and services. You may unsubscribe at any time.