Ten LGBTQ+ Travel Companies That Are Working For Inclusive Tourism
November 05, 2021
Keri Pfeiffer (she/her)
At WeTravel, we love lending our voices to the conversation of inclusive tourism. Everyone should feel welcomed, safe, and able to be themselves when they travel.
To this end, we thought we would celebrate some of the LGBTQ+ travel companies that are striving to make the industry a more equal place.
We're proud to know some of the names on this list personally. But in all cases, these intrepid travel experts have made it their business to create spaces where travelers of every orientation and identity can step out into a new culture and be their authentic selves.
Ten LGBTQ+ Travel Companies That Are Working For Inclusive Tourism
1. We Create Space
We Create Space is a non-profit social enterprise that focuses on empowerment for change makers, queer leaders, and LGBTQ+ professionals. The team leading the platform runs various virtual retreats to help people become the most impactful version of themselves.
We Create Space brings something new to retreats and focuses on creating a safe space with guidance, community care, and meaning. The platform has many different virtual retreats available, each with a different focus and goal.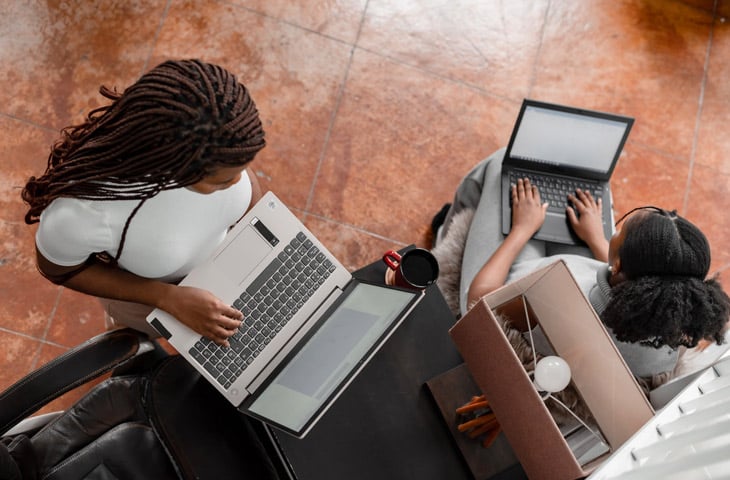 2. GLOW Yoga Retreats
GLOW yoga retreats is run by Kayla Nielsen, a yoga influencer who uses her retreats to serve others. 10% of the retreat proceeds are donated to Kayla's Scholarship Program, which aims to diversify and expand the yoga community by creating events that are accessible by all.
GLOW Retreats offer unforgettable, holistic experiences in unique destinations around the world. This includes retreat destinations like Bali, Morocco, Peru, and more.
3. Gay Costa Rica: Essence CR DMC
Gay Costa Rica is a luxury travel advisor and tour operator offering one-of-a-kind stays in, you guessed it, Costa Rica.
The country is an incredible place for travel, and this DMC ensures that the diverse LGBTQ+ community and everyone else feels at home when they visit. Every part of their travel offering is LGBTQ+ friendly, including the accommodation, retreats, tours, and experiences.
4. Let's Cruise Away
Venturing into the cruise industry, Let's Cruise Away is a travel agency focused on creating an inclusive travel community for gay singles and couples.
The owner and Daddy Cruise crew members personally host every cruise and trip the company organizes. They place emphasis on creating a fun, safe, intimate, and adventure-filled space for their guests.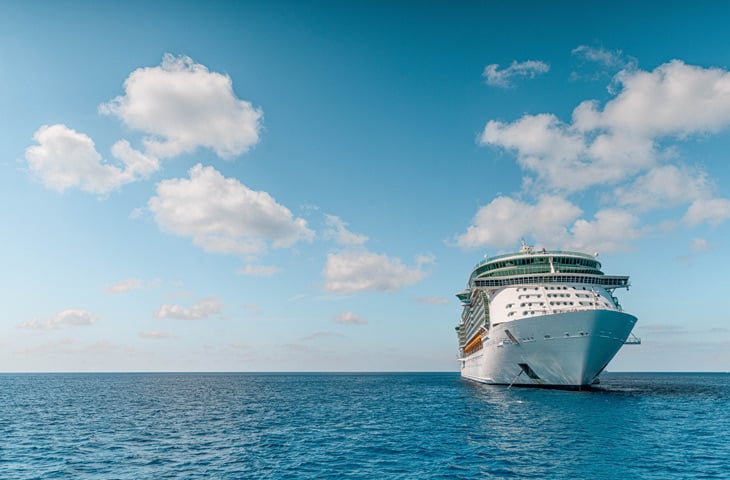 In addition to going on a cruise, travelers can opt to join an optional 'day of service' on each trip, where they help out a needy community. Past experiences have included delivering mattresses to hurricane survivors in Belize and packing comfort supply bags for poor members of the Long Beach LBGTQ community.
5. Ladies Touch Travel
Next on our list of LGBTQ+ travel companies working for inclusive tourism is Ladies Touch Events and Travel. This agency entered the events scene in 2006 and has been curating unforgettable group travel trips since 2016.
Ladies Touch offers exclusive experiences for LGBTQ+ women who prefer to travel to supportive gay-friendly destinations with like-minded people. Some of their most popular destinations include Brazil, Costa Rica, Mexico, Thailand, and Greece.
6. Out In Cuba
Cuba is one of the most spectacular travel destinations in the world, and Out in Cuba has been offering transformative tours in this country for many years.
This LGBTQ travel agency is run by a U.S. and Cuban team, offering travelers all kinds of custom and curated multi-day and single-day experiences.
The team understands how challenging it can be to step into a new culture as an LGBTQ+ traveler and has made it their mission to partner with welcoming vendors and hosts who share the company's values.
Out in Cuba caters to singles, couples, and large group tours, educating them on the notion of Slow Travel.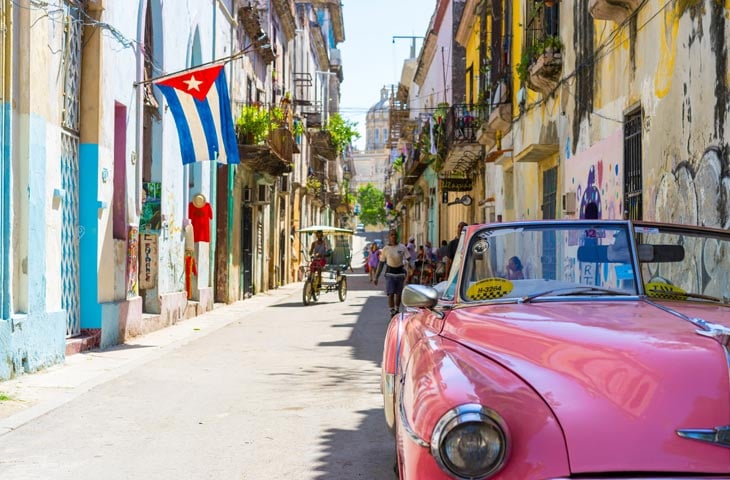 7. He Travel
He Travel is a travel agency that offers a variety of experiences specially tailored for the LGBTQ community. It focuses on adventure and cultural holidays, as well as customized tours for individuals and groups locally and internationally.
He Travel has a history strongly embedded in activism for gay rights and travel. In the 1970s, Hans Ebensten, Founder of He Travel's parent company, began to raise the visibility of gay men around the world by organizing dedicated trips. He even earned himself the name 'Inventor of Gay Travel.'
Today, the company continues to work to bring equality to the industry. Popular tour packages include the Israel Pride and Heritage Cultural Tour, Gay Travel China Cultural Tour, Salt Lake City Bike Tour & Pride, Gay Portugal Cycling, and more.
8. Venture Out Project
The Venture Out Project is led by a team of instructors, facilitators, and experts who organize and lead backpacking and wilderness trips for the LGBTQ+ community. They do this to provide a space where trans, queer, and LGBTQ+ adults and youth can come together over outdoor adventure to join in community, learn leadership skills, and develop confidence.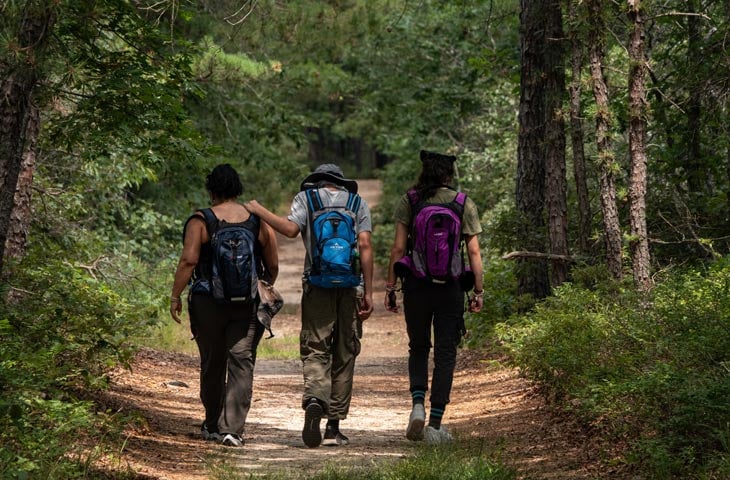 The Venture Out Project also holds transgender inclusion workshops for adventure professionals, educators, lead summer camps, and others in the hospitality industry. In doing so, they can educate and support schools and organizations in their affirmation of members of the LGBTQ+ community.
9. Olivia Travel
Olivia Travel works on the motto Beautiful Together. In line with this, the company designs amazing trips for lesbians and LGBTQ women of all shapes, sizes, colors, and abilities.
Started in 1990, this female-owned business offers women exclusive cruises, resort experiences, and adventure vacations all around the world. The company's unique selling point is that it books out the whole resort or ship for its land or sea-based tours to give its guests the space to be themselves.
10. Out Adventures
Out Adventures is a well-known LBGT travel company in the adventure space. This Toronto-based agency follows the motto "Never lose your sense of adventure" and all of their experiences offer something truly exciting.
Out Adventures focuses mainly on small group escapes. It plans a range of holidays, cultural tours, and gay cruises to suit all kinds of interests. Some of their popular travel destinations include the Galapagos, Kenya, Thailand, Egypt, Europe, South Africa, and plenty more.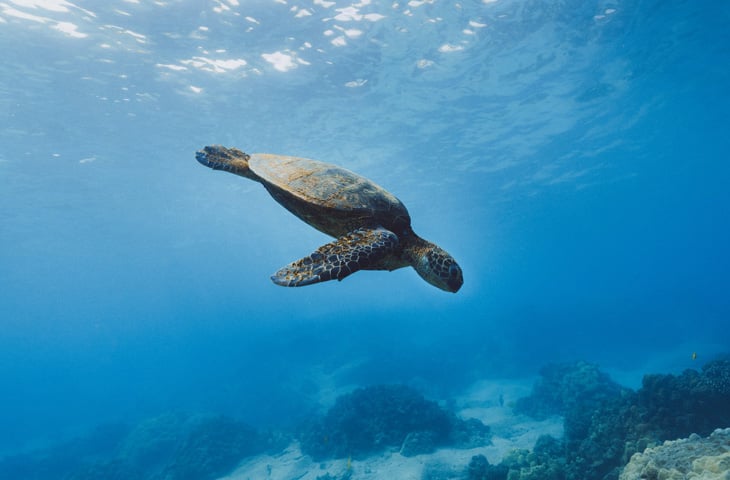 As part of their company values, Out Adventures makes a point to support the LGBT communities and companies in the places they visit and at home. Even in countries that are less-than-gay-friendly, they hope to enrich locals' lives and learn through experience.
Final Thoughts
To the LGBTQ+ travel companies all over the world that are working toward inclusive tourism - we salute you! Everyone deserves to travel freely and receive acceptance no matter where they go or who they love.
Want to receive more inspiring news directly to your inbox? Sign up below for our newsletter.
New resources, straight to your inbox
Get updates on the latest industry trends, tips, and news.
We're committed to your privacy. WeTravel uses the information you provide to us to contact you about our relevant content, products, and services. You may unsubscribe at any time.
About the author

Keri Pfeiffer (she/her)
Keri Pfeiffer has been in the travel industry for 4+ years working as the Head of Account Management for WeTravel. She has consulted with hundreds of businesses to scale up their operations using technology. Additionally, she is a certified yoga teacher & has traveled to more than 55 countries as a digital nomad.