13 Inspirational Retreat Leaders & Travel Influencers You Need To Follow
February 14, 2022
Jen Corley (she/her)
Social media is the perfect place for retreat leaders to build and engage a community. It's a visual space where conversations happen, and inspiration is always just around the corner.
However, so many influencers are vying for our attention. So how do you know who to follow?
Even the most successful entrepreneurs and business owners need a little extra inspiration every once in a while. Getting insight into the conversations, content, and world that leading influencers share and create for themselves can provide you with professional and personal motivation.
It can also help you figure out your way forward when building and engaging your own community.

To help you out, the team here at WeTravel has put together a list of inspirational retreat leaders and influencers you need to follow.
Each person has something unique to offer and represents a change for good.
From beautifully curated Instagram feeds to motivational memes and informational YouTube videos, let these influencers inspire you personally and in your retreat and travel business.
13 Inspirational Retreat Leaders and Travel Influencers To Follow
1. Girls LOVE Travel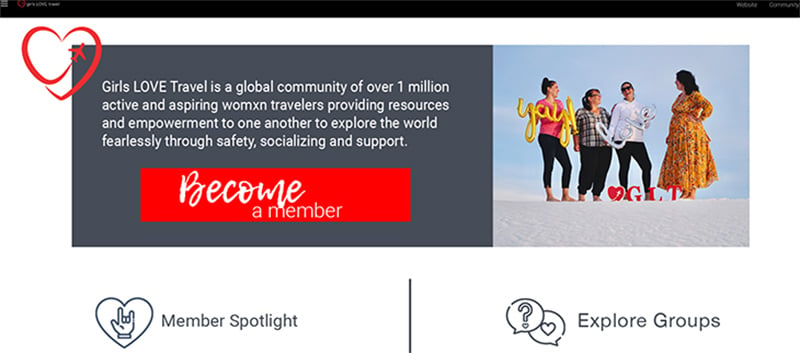 Girls LOVE Travel (GLT) is a global community of over a million women travelers founded by Haley Woods in 2015. The group aims to empower women to travel the world safely and fearlessly by providing resources and hosting small group trips.
Haley shares a wealth of travel information on the GLT Blog and their Facebook Group. Expect to find plenty of inspiration to reach female millennial and Gen Z travelers.
2. Kayla Nielsen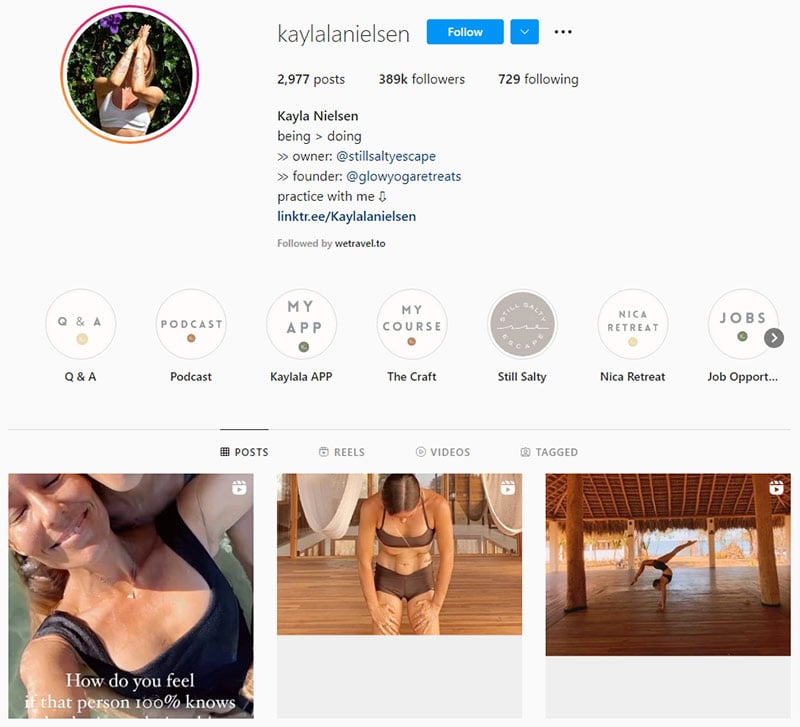 Kayla Nielsen is a humanitarian and earth lover, leading multiple initiatives for the LGBTQ movement. As the founder of Glow Yoga Retreats, she knows a thing or two about wellness and organizing retreats.
Kayla literally does it all when it comes to brand building and has built a strong online and in-person community. You can take a page from her book and join her growing number of followers on Instagram, @kaylalanielsen, to get your daily inspirational fix.
Kayla also has her own fitness app called Kaylala App. Here, she offers daily programs, nutrition guides, and mantra series.
If that wasn't enough, Kayla runs courses, has a podcast, offers mentorship, and teaches yoga to groups and individuals.
3. Sky Ting
View this post on Instagram
This boutique yoga studio in the heart of Chinatown NYC has a cult following for good reason. Sky Ting blends several styles of yoga to create a signature style.
Part of what makes Sky Ting unique is its growing offering. In addition to yoga, it has a range of materials for members to access, including learnings in cooking, writing, travel, and activism.
Besides in-person classes and retreats, members of the studio can also sign up for Sky Ting TV. This gives them access to live zoom classes and a library of pre-recorded high-quality yoga classes.
Follow the Sky Ting Instagram page to learn techniques that add longevity and joy to your practice.
4. Talia Sutra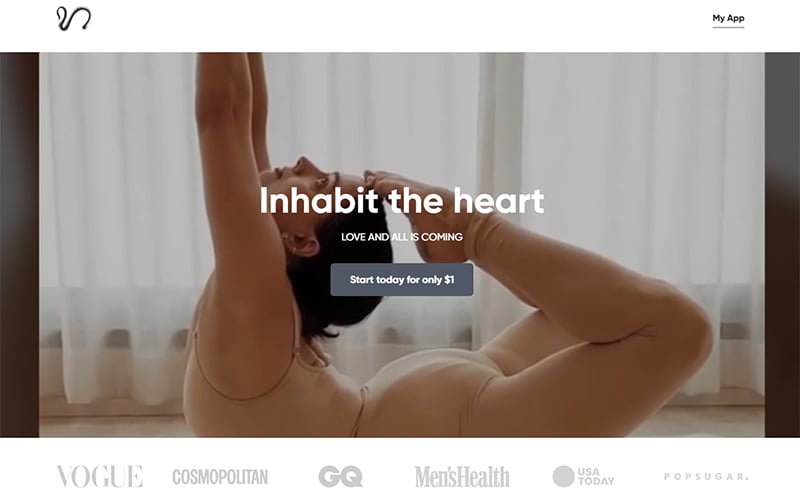 This yoga influencer has created The Talia Sutra Yoga App that she uses as a platform to bring her teaching of "love and all is coming" to her community.
Talia has an impressive following on her Instagram page, where she shares beautiful poses to motivate her followers on their wellness journey.
Her routines change regularly, and she also provides nutritional tips to keep her followers healthy and energized.
In addition, Talia is a yoga teacher trainer. She regularly hosts trainings in beautiful destinations all over the world, including in Israel and Italy.
5. The Class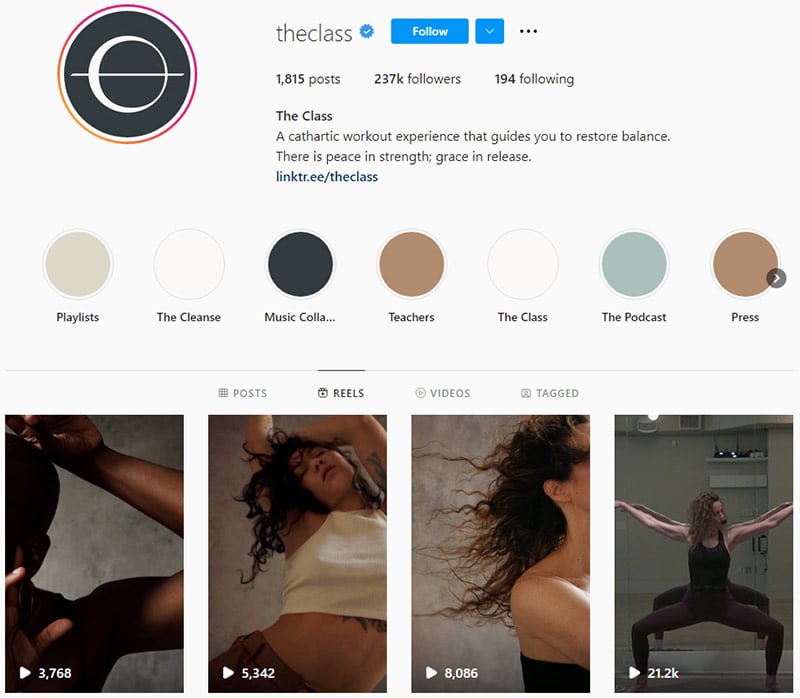 Ever wondered who Alicia Keys and Naomi Watts work out with? Well, for one, they are students at The Class.
Known as a movement and meditation practice, the teacher's routines combine yoga with a boot camp atmosphere. Students can enjoy a music-driven experience while working out their bodies and minds.
Find The Class on Instagram or Facebook to learn more about what makes them so popular with their community.
6. Joy Amor
Joy Amor, also known as
@missplusamor
on her Instagram account, advocates all things positive for a plus-sized body type.
Her YouTube videos have ranked millions of views. So, if you're looking to motivate your followers to be more body positive, then Joy's videos are sure to do the trick.
She also provides valuable resources for finding clothing and accessories for the more curvy figured woman.
7. Robert Edward Grant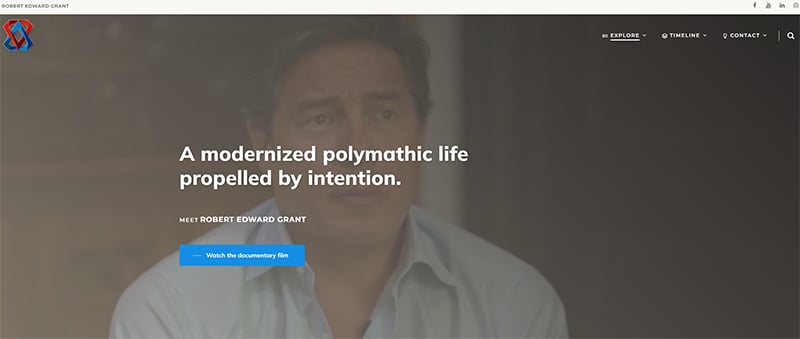 Where better to get your daily inspirational quota than from polymathic motivational guru Robert Edward Grant? Robert dishes out well-thought-out advice on his Instagram feed on how to train your mind to succeed in life.
Robert heads annual retreats to Egypt, where his students can discover ancient knowledge and divine principles.
On YouTube, you can also view some of his philosophies on how to be the author of your destiny.
8. Nomadness Travel Tribe
Founded by travel influencer Evita Robinson,
Nomadness Travel Tribe
is an award-winning travel lifestyle brand that represents the voices and impact of black and brown travelers across the world.
It is a travel family of influencers, innovators, and community members who provide a trusted source of information for the black travel community. The tribe also designs their own limited-number multi-day group trips that travelers can sign up for.
Join the movement by following the Nomadness Tribe Instagram account or Facebook Group.
9. Good Moms Bad Choices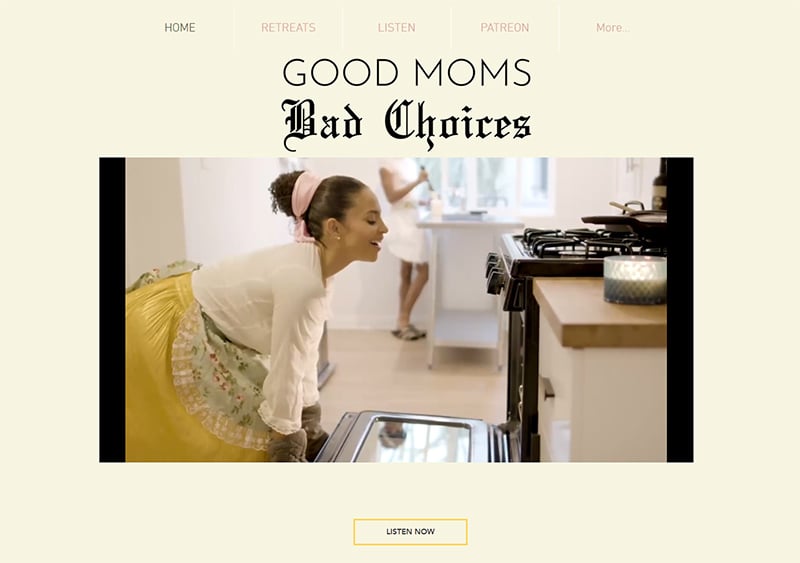 Good Moms Bad Choices provides stereotype-breaking weekly podcasts that redefine what modern motherhood looks like. Their podcasts are funny and unpredictable as well as informative.
Single moms receive support from Erica and Milah on a wide aspect of topics that are otherwise considered outside of societal norms.
They run spiritual retreats for like-minded women to connect and recharge. The getaways feature activities such as daily yoga practice and dance nights.
10. Traveling Jackie
View this post on Instagram
Jackie has carved out a career as a lifestyle traveler who inspires her followers to pursue all things fun and adventurous. Her two blogs, JUMP podcast, and Instagram account, are filled with tips to encourage travelers to follow the path less traveled.
Jackie is also the founder of an adventure tour company called JUMP Adventures. If you want to find out how this go-getter has developed a successful career in travel and learn about her adventures on the way, give Jackie a follow.
11. Kara & Nate
Married couple Kara & Nate are full-time travel vloggers providing hours of fun on their YouTube page.
Watch their antics and misadventures as they inspire their fans to grab their partners and let the travel bug bite them.
For those who don't spend much time on YouTube, Kara and Nate also have Instagram, Facebook, and Twitter accounts where you can get your dose of inspiration.
12. Jonah Kest Yoga
View this post on Instagram
Follow the Jonah Kest Yoga Instagram page for beautifully articulated motivational posts that will fill you with encouraging thoughts to take on your challenges.
Jonah practices and teaches ashtanga and vinyasa through workshops, retreats, and classes. He is an Alo Moves and a Nike Yoga teacher.
Aspiring yoga teachers can join one of Jonah's teacher training sessions to develop a broader understanding of their practice.
13. Nassim Haramein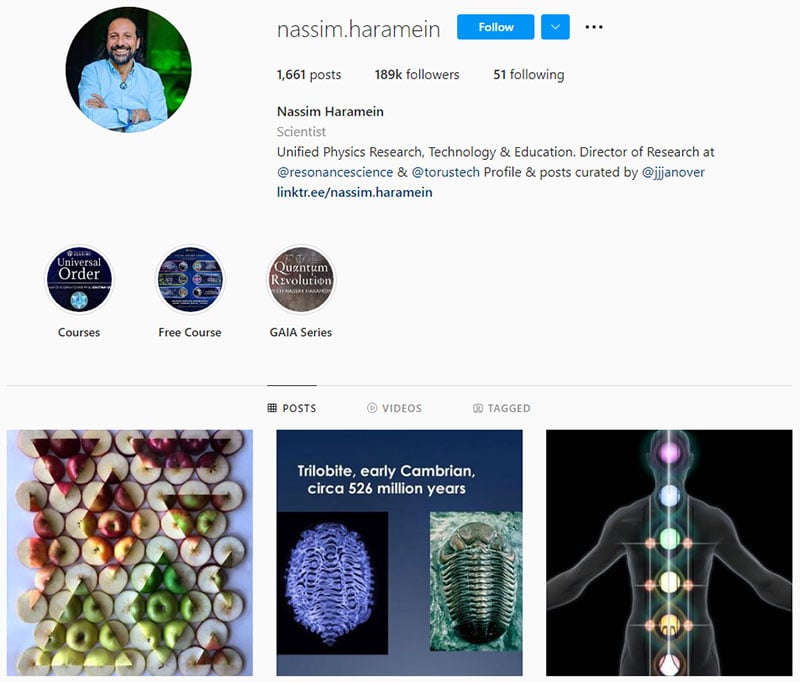 Nassim Haramein is a groundbreaking scientist, physics influencer, and teacher. He is a leading expert in unified physics and has built a large community over the years.
Not only does Nassim offer science courses, but he also runs annual retreats, leads singularity adventures to exciting destinations, and does speaking events.
In addition, he is the Founder of the Resonance Science Foundation, a global research and education non-profit dedicated to unifying physics and the sciences.
Connect with Nassim on Instagram or Facebook to learn more about his transformational research and insights.
Conclusion
With all their beautifully crafted social media accounts, it's easy to get transported to another world by these inspirational influencers.
As a business owner or entrepreneur, it helps broaden your perspectives and learn what successful people are doing to build and nurture their communities. You may well come away with a nugget of knowledge to help nurture your own following.
Did you know that WeTravel is home to a community of wellness professionals, retreat leaders, and entrepreneurs? Sign up for our newsletter below or join the Retreat Leader Hub to receive the latest in industry trends, business news, and tips.
New resources, straight to your inbox
Get updates on the latest industry trends, tips, and news.
We're committed to your privacy. WeTravel uses the information you provide to us to contact you about our relevant content, products, and services. You may unsubscribe at any time.
About the author

Jen Corley (she/her)
Jen Corley heads Product Marketing WeTravel, where she joined the founding team in 2016. When she's not traveling, she enjoys exploring her hometown of Oakland, California with her French bulldog, Taco.