How To Start A Successful Tour Operator Business
September 13, 2019
Maria Claudia Lira (she/her)
Among many other qualities, tour operators can usually say this about themselves: they are passionate about what they do, and they love people. If you are thinking about becoming one and want to start a travel business, these are your starting points.
Going forward, it will take some hard work and dedication on your part. That said, being a business owner and making a living from doing what you love is extremely rewarding. Just know that laying down the ground correctly from the start is vital to make sure your vision becomes a sustainable reality.
With this in mind, we have put together some tips to help you get your feet off the ground.
Download FREE eBook
The Ultimate Guide To Scaling Your Tour Operator Business
A 150-page guide that covers everything from establishing a winning travel brand to delivering a market-leading service
How To Start A Travel Business
So, you are ready and motivated to take on the task of starting your own tour operator business. While it may not be an overnight success, the good news is that when you love what you do, putting in the hours feels less like a job. The first bit of advice we have for you is to write up a business plan.
Jot Down Your Business Plan
You have loads of enthusiasm, love meeting new people, and know which direction you want to take your company in. There is something specific that you are passionate about, for example, a cultural part of your city, and you are ready to share your knowledge of it with like-minded travelers.
It is now time to put that all on paper and figure out how you are going to make a living from operating tours. Your business plan should include:
Your business objectives
Details of your target customers
Market research you have undertaken to show you have a viable proposition
Proposed budget with an outline of income and expenses
Ideas for company branding
Projections of income
Vision for the future
Overall this plan needs to provide a detailed outline of what it is you are going to do, what makes your offering unique so that customers will buy into it, how it is going to support you financially, as well as plans for the future.
Once everything is written down, show it to a friend, mentor, or someone you trust and ask for their advice. A person with the relevant experience can help you to set realistic goals for yourself, and ensure that there is nothing you have overlooked.
If you are going to approach investors to start a travel business, or build a partnership with anyone, they are going to want to see this document too.
Register Your Business With Local Authorities And Acquire Relevant Paperwork
As is always the case, expect there to be formal paperwork to fill out when you start a travel business.
To register your tour operator business, you will need a name. Think up something memorable and descriptive that potential clients can easily catch onto.
At this point, it is also a good idea to check if the web domain for your chosen name is available before going ahead with registration. This is because you are going to need a tour operator website for your business, and ideally want these to be the same.
Once registered, check in with your local tourism board to see which licenses you require for guiding travelers in your city or intended location. You will also need to acquire insurance that will cover you and your clients, and protect you from loss in the case of any accidents, unexpected events, damage to property, etc.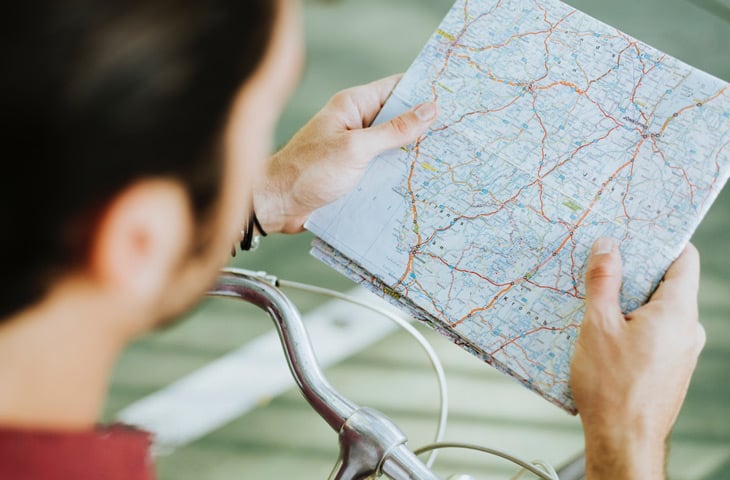 Create Your Tour Operator Website
Your website is a vital tool for giving your business an online presence and helping potential customers find you.
Using platforms such as WordPress, Weebly, Wix, or Squarespace, you can create a beautiful online window to your business. Let your potential customers know more about who you are, and what you can offer them. When browsing your site, they need to be reassured that you are a legitimate operator who is going to give them an amazing travel experience.
Setup Online Payment And Bookings Functionality
One of the most important tools needed to start a travel business is the ability to accept online payments and bookings, and manage them thereafter. Answering calls all day, sifting through paperwork, or operating in excel, is both timely and costly for you.
Rather use technology to help you with this – the right platform can boost your sales and automatically help you keep everything organized. For example, the WeTravel platform lets travel organizers accept online payments, create booking pages, embed book now buttons on their website, as well as manage bookings among many other things.
Tools like this automate tedious tasks and save your business precious time and resources. Clients are happier too as they can instantly make bookings and payments via a reliable online process, without having to pick up a phone or wait for you to confirm a reservation.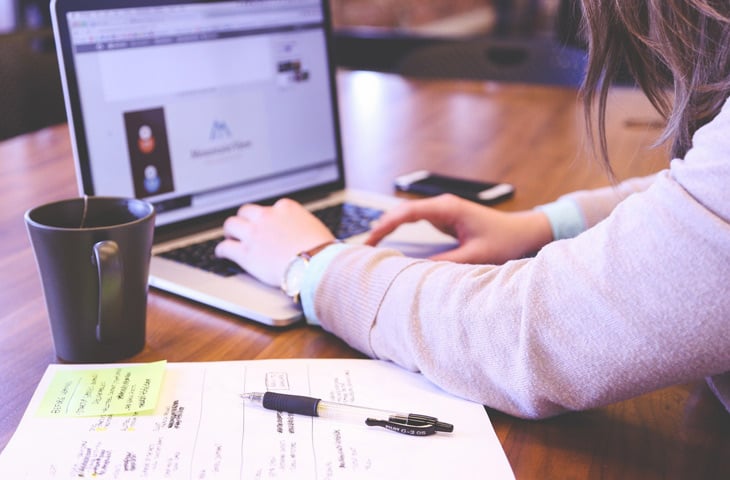 Put Together A Killer Tour Proposition
With a website and the ability to accept online payments and bookings in place, it is time to put together a killer tour proposition that is going to draw in clients.
Write up a tour description that highlights what is unique and special about your offering. Rather than just including the facts of your tour, create a narrative that is going to catch the reader's eye. Travelers today want authenticity over run of the mill. Use images and videos to help get a story across, as this will give travelers a more immersive and visual idea of what to expect.
Devise A Marketing And Advertising Strategy
Just as you did with your business plan, jot down some ideas to market your tour operator business. There are various channels you can use to promote your products when you start a travel business. Ideally, you want to keep track of and measure what does and doesn't produce results so as to be able to refine your approach when needed.
Begin with free avenues like your Google my business listing, creating a blog for your website, being active on social, utilizing email marketing, building up a travel partner network, etc.
If you are not seeing results, you may have to utilize paid channels as well. Ideas to try here include Facebook ads, Google AdWords, native advertising, etc.
Overall, experiment with various channels instead of just one. The more you promote your tour online, the better the likelihood of receiving a booking.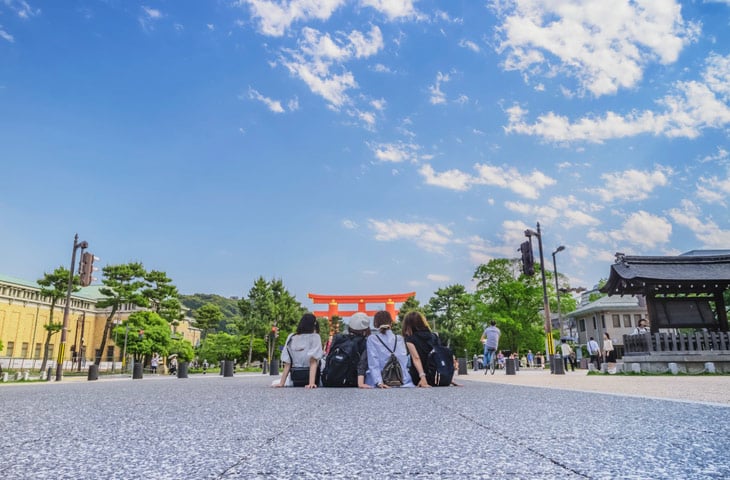 Give Your Tour A Test Run
It is not a bad idea to practice your tour a few times before launching it, just so that you can refine it before hosting paying guests if needed.
Invite some friends and family along to enjoy it with you, and see if they have any suggestions or comments to help you make it the best it can be!
New resources, straight to your inbox
Get updates on the latest industry trends, tips, and news.
We're committed to your privacy. WeTravel uses the information you provide to us to contact you about our relevant content, products, and services. You may unsubscribe at any time.
About the author

Maria Claudia Lira (she/her)
Maria leads the Sales & Marketing efforts for WeTravel in Latin America. Aside from helping our users in the region to streamline their online booking process with WeTravel, she also creates travel-related educational content, leads roundtables with industry key players, and has been a guest speaker in several events, where travel companies attend to learn more about digital transformation.