How To Make Twitter Work For Your Wellness Brand
November 23, 2021
Jen Corley (she/her)
Look through Twitter's most popular hashtags, and you'll recognize that it's home to vibrant health and travel communities. If you spend a bit of time on time on the network, you'll come across many conversations and professionals in the space.
But, with around 463 million active users and 575 thousand tweets being sent out per online minute, it's easy to become lost in the noise. If you want to get serious about marketing on Twitter, it pays in engagement to approach it with intention.
Find out how to make Twitter work for your wellness brand with our tips and strategies to help you drive engagement and achieve results.
A Holistic Guide On How To Make Twitter Work For Your Wellness Brand

1. Create A Space For Twitter In Your Marketing Strategy
For every bit of marketing you do, it's critical to lay down the groundwork with a plan of action. This will guide your actions, give you measurable goals to work toward, and let you reflect on the progress being made.
It's no different for Twitter. Make a point of:
Setting goals:

have clear, measurable outcomes that you want to achieve on the platform

Watching your competitors:

keep an eye on your competitors to see what they do really well and where opportunities exist

Creating a content calendar:

develop a regular posting schedule to build a presence and improve engagement on the platform

Setting marketing guidelines:

put clear social media guidelines in place to keep your Twitter marketing strategy consistent and on-brand

Evaluating results:

measure results from your marketing efforts by tracking the metrics that matter and seeing how they impact your goals
2. Make The Right Impression With Your Profile
Compared to other social media platforms, Twitter's profile section is relatively simple to optimize.
That said, it is worth getting this part right. Do so, and you will make it easier for your audience to recognize and connect with your brand.
Your Twitter handle is the name of your wellness business. Check that it's consistent and matches all your other social media accounts.
Then, use a great profile picture, preferably your logo. This image is on every tweet you publish or comment you write, so ensure it's crisp and easily recognizable.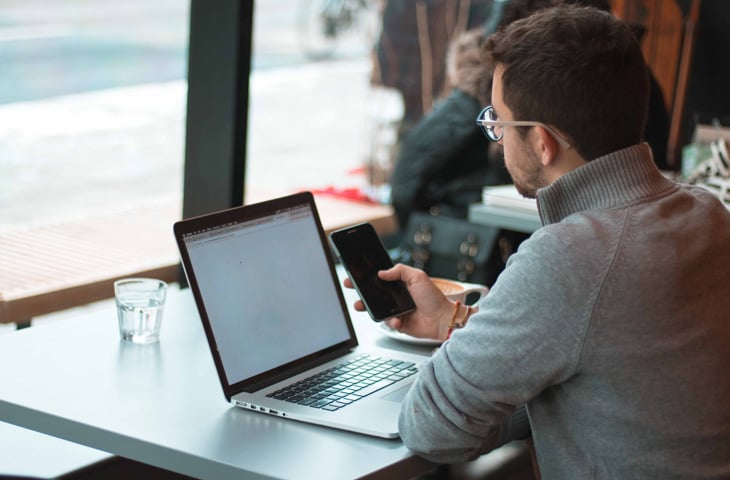 Next is your cover photo, which is the header image that appears across the top of your profile. Use this image to show what your brand is about or highlight your latest wellness offerings.
Finally, write up a concise and to-the-point bio that lets your audience know exactly who you are. Don't forget to add your website URL and location if you are a local business.
3. Navigate The Platform Better With Lists
Whether you create or follow them, lists are a great way to tread across the platform more efficiently.
When creating lists, you can tune into conversations that matter to your wellness brand. For example, if you wanted to stay up to date in the conversation on mastermind retreats, you would create a list and add Twitter accounts that fall into that category.
Be mindful when naming your lists as they are public view, and anyone on Twitter can follow them. It works the other way round too, and you can follow lists that other profiles have curated.
4. Follow People You Want to Build Connections With
One of the most impactful steps you can take in learning how to make Twitter work for your wellness brand is to follow the right people. Wellness professionals use the space to share ideas and engage in conversations. It's an opportunity for you to connect, listen in, and lean on in conversations that are shaping the industry.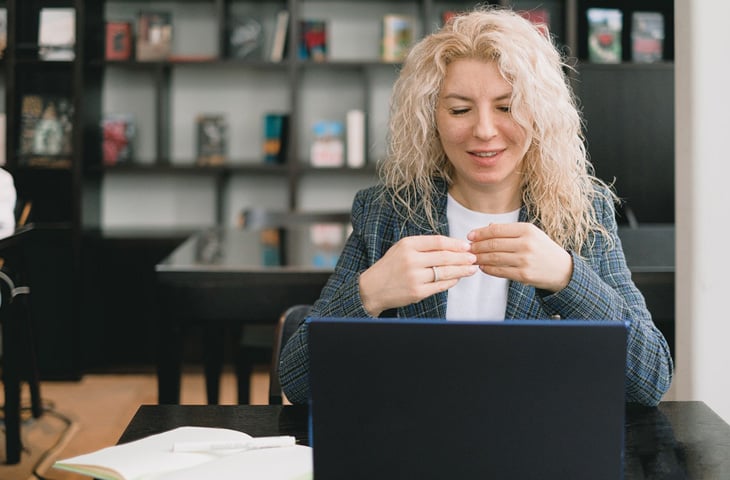 5. Aim High For Genuine Interactions
As on any social platform, you get the best engagement when you develop genuine connections with people.
Alongside publishing your own original tweets, retweet, mention people and accounts, and like other tweets. This will help you to connect with other account users and build a sense of community. After all, the network is a space for conversations.
6. Craft Great Hashtags
Hashtags aren't unique to Twitter, although it is where they have their roots in social media.
Hashtags are unique organizational features that help people find the content they want to know about. When you place them in your tweets, you can potentially get your content in front of a larger audience than just your immediate followers. Think #mindfulness, #transformation, #coaching, and more.
7. Show Up Consistently
When you make a point of showing up consistently and actively engaging with your Twitter community, you'll see results. After all, you're trying to build relationships, which require an investment of your time.
8. Plan Smart and Schedule Tweets Ahead Of Time
There are several benefits to planning and scheduling your tweets ahead of time.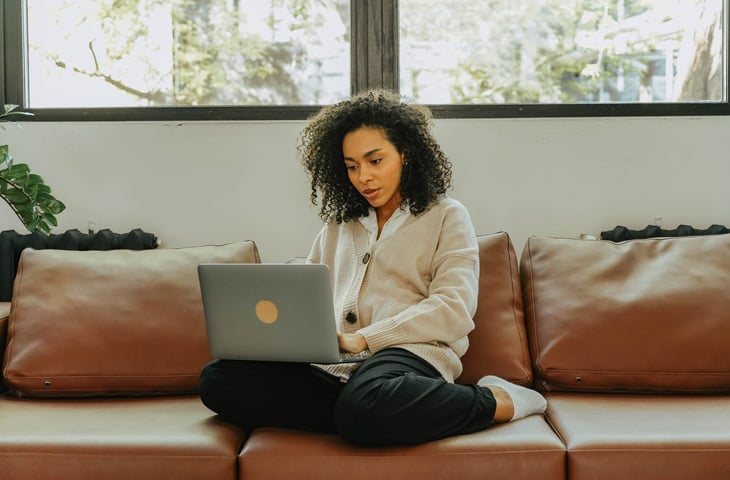 For one, it means there's no pressure to be at the desk to hit 'tweet' at a specific time.
It also means you can consistently show up to send out tweets at optimal times for your audience.
And finally, you can get ahead on publishing new tweets without worrying about what the next one is going to be about. All it takes is to sit down for one planning session and get off the back foot by lining up content for a period in advance.
9. Let Visuals Do The Talking
When it comes to high-impact engagement strategies on Twitter, using visuals in your tweets is about as good as it gets. Posts with both images and videos get very high levels of engagement - up to ten times more than those without in the latter's case.
When your word count is limited to 280 characters, visuals are also an excellent way to say more in your message. It's the perfect opportunity to share intro clips of your team, snippets of your online trainings, or promotional previews of your retreats.
10. Use Social Listening To Monitor Brand Sentiment
Aside from listening in on industry conversations and experts speaking about matters close to you, you can also use social listening to keep tabs on what the world has to say about your business.
Social listening tools allow you to track mentions of your brand online. You can use this as an opportunity to strengthen your presence, work on your marketing, and earn the trust of people who engage with your business.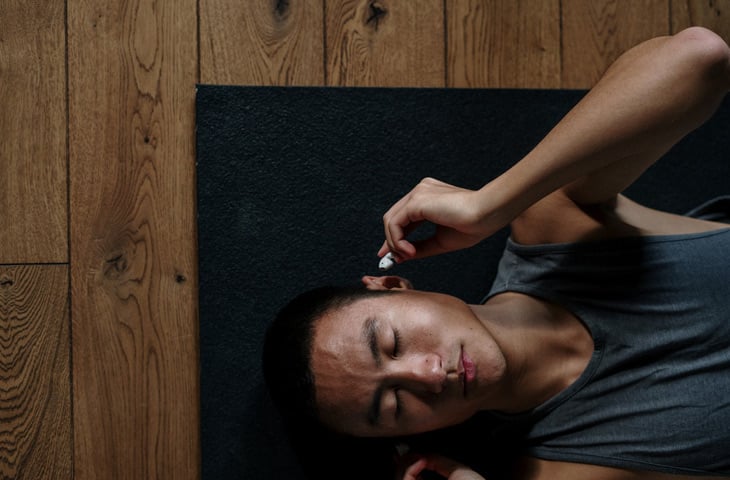 Conclusion
Twitter is a place for conversations. This makes it ideal for tuning into what's happening in your corner of the industry.
We hope you've enjoyed our tips on how to make Twitter work for your wellness brand. To get more like these delivered straight to your inbox, sign up for our newsletter below.
New resources, straight to your inbox
Get updates on the latest industry trends, tips, and news.
We're committed to your privacy. WeTravel uses the information you provide to us to contact you about our relevant content, products, and services. You may unsubscribe at any time.
About the author

Jen Corley (she/her)
Jen Corley heads Product Marketing WeTravel, where she joined the founding team in 2016. When she's not traveling, she enjoys exploring her hometown of Oakland, California with her French bulldog, Taco.