Build A Retreat Follow-Up Strategy To Support Engagement & Marketing Efforts
July 06, 2022
Jen Corley (she/her)
WeTravel once again had the privilege of linking up with RetreatBoss Founder Catherine Kontos. This time, Catherine had some insights to share on how to build a retreat follow-up strategy to support engagement and marketing efforts.
If you hope to continue relationship-building after your retreat and keep your tribe coming back for more, this post is for you.
Build A Retreat Follow-Up Strategy To Support Engagement and Marketing Efforts - with Catherine Kontos
Your guests just finished attending your retreat, and it was amazing! They go home, and they're quickly back to their daily grinds; cleaning up their homes, doing laundry, working, and the rest of what makes up their days.
Soon, the motivation and excitement they felt leaving the retreat come to a standstill. All the pre-retreat emotions they felt are back, leaving them feeling deflated.
These unfortunate circumstances happen to guests who attend a retreat more often than not. As a retreat leader, this is the most critical moment to ensure that clients are supported.
It is also an opportunity to market and continue engagement with your clients. Failing to plan a post-retreat follow-up with your guests will cost you considerably. It's a disservice not only to the attendee but also to the retreat leader.
In this article, we will explain why a retreat follow-up plan is necessary and how you and your guests will benefit mentally and financially.
The Importance Of A Retreat Follow-Up Strategy
Here is a list of reasons why a retreat follow-up strategy is crucial:
Solidifies all the skills the attendee picked up during the retreat
Continues the guests' momentum of the great feelings and motivation taken from the retreat
Fortifies the bond with the retreat leader and retreat tribe
Builds trust between the retreat leader and attendee, as the leader continues to support their clients' journey
All this, in return, helps to build client engagement, loyalty to your brand, and business referrals.
8 Engagement And Marketing Strategies A Retreat Leader Should Plan Post-Retreat
Reminder: Prepare your post-retreat strategy before the retreat even starts.
1. Email Your Guests To Thank Them

Within 48 hours of your retreat ending, send your guests an email to thank them for attending, and let them know that you are grateful to them for participating in your event and contributing to the retreat's success.
If you did not have them complete a survey about the retreat during their time there (highly recommended), then it's a good idea to attach the survey to this email.
2. Plan A Retreat Follow-Up Event

Reach out and plan an online or in-person event no more than two weeks after the retreat. This is a fantastic opportunity to follow up with the attendees to ensure that they are following the techniques learned at the retreat, and answer any questions they may have.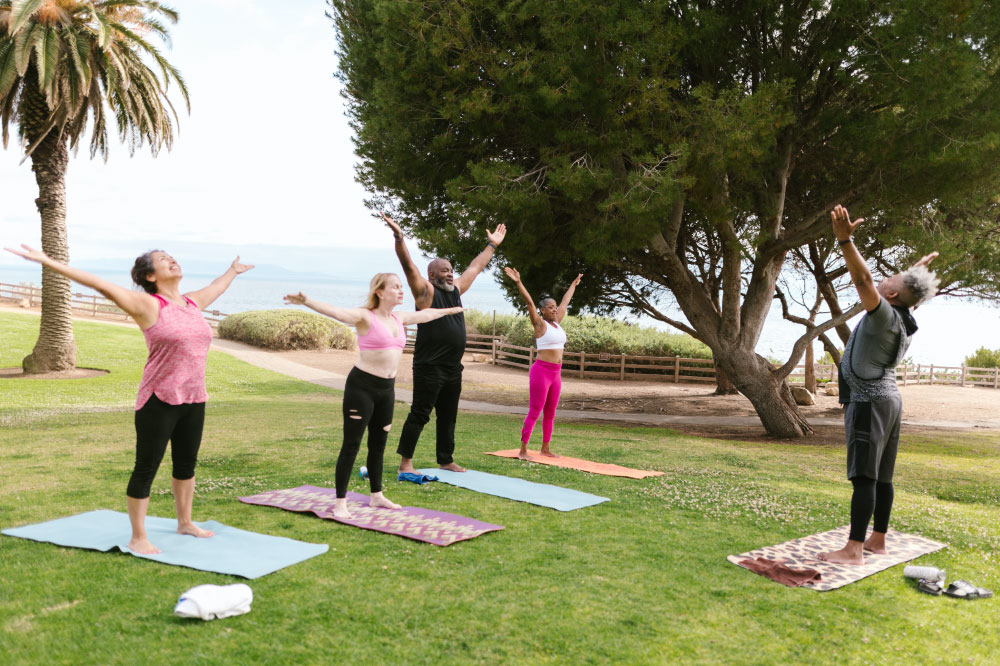 This is an opportunity for you or your sales team to get feedback and see how they are doing post-retreat. It is also an opportune moment to see if they are interested in signing up for your next retreat or service.
Tip: Do not sell. Simply speak about your excitement about planning the next retreat.
3. Make The Retreat Part Of Your Main Program

It often happens that going on a retreat supports only a portion of your client's learnings or wellness journey, but not all of it.
For example, teacher training could dive into one area of focus or be 150 hours of a 300 training program. In that sense, you should market your retreat as part of a larger program.
While at the retreat, or once you're home again, follow up with the attendees to let them know what the next step is to progress in the wider program if they're so inclined.
That way, the program will encompass everything you want to teach and leave nothing out. It is also likely that you will pique interest for your future offerings by planting the seed for ongoing engagement early on.
The retreat is also a great opportunity to introduce/educate attendees on other products/services or retreats offered as part of your program. You can sell products, one-on-ones, webinars, masterminds, your next retreat, etc.
4. Propagate Post-Retreat Buzz

Create a recap video and place it on your event landing page. Don't forget to include your next event and retreat there too.
Create easily shareable links so that your attendees can share them everywhere and spread the word to their audiences about your retreat offerings.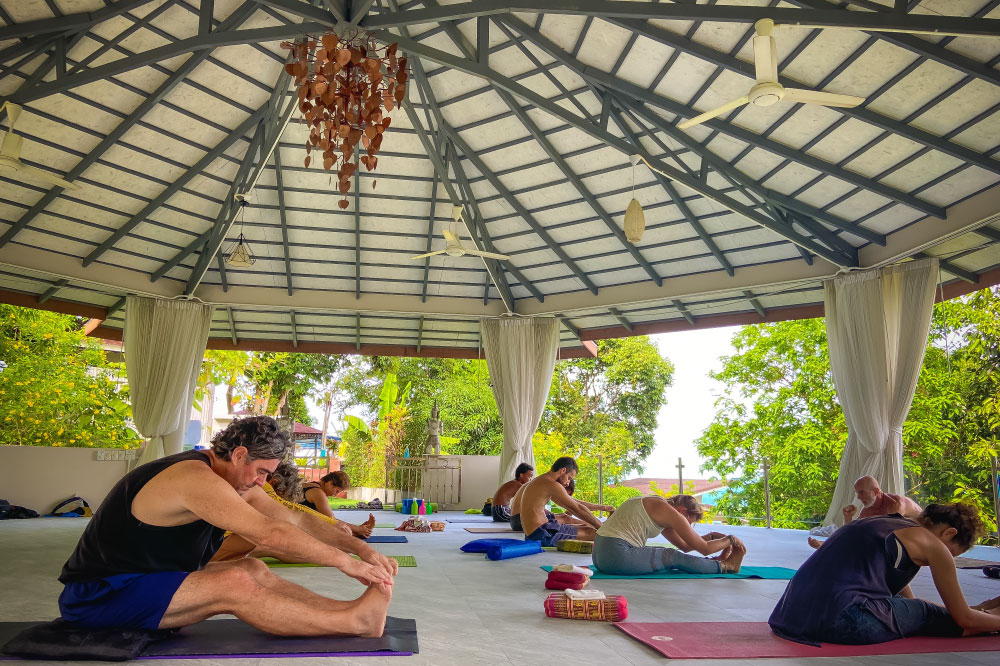 5. So Sorry You Missed It!

Don't forget to send an email to all your subscribers on your email list who couldn't attend your retreat. Show them what they missed out on, include positive testimonials, and then hopefully, this will motivate them to join the next one.
6. Have A Social Media Campaign Ready

Tag your guests in the pictures and testimonials you gathered during the retreat and share them in your stories and posts on social media.
This will entice them to share with all their followers, as people love to feel a part of something.
7. Create A Hashtag For The Retreat

Creating a unique hashtag for your retreat can create momentum online, and it becomes easier for others to find when looking for similar retreats in the future.
8. Facilitate Collaborations Between Your Guests

Enabling the relationships between your guests to flourish is a beautiful gesture. It encourages a sense of unity within the group, and you are helping them grow as a community.
One way to start this process is by sharing their contact information (with their permission). This way, they can also tag each other on social media.
It can lead to promoting contests together, co-facilitating events, speaking engagements, etc. Gratitude goes a long way.
Remember, what you give, you get back.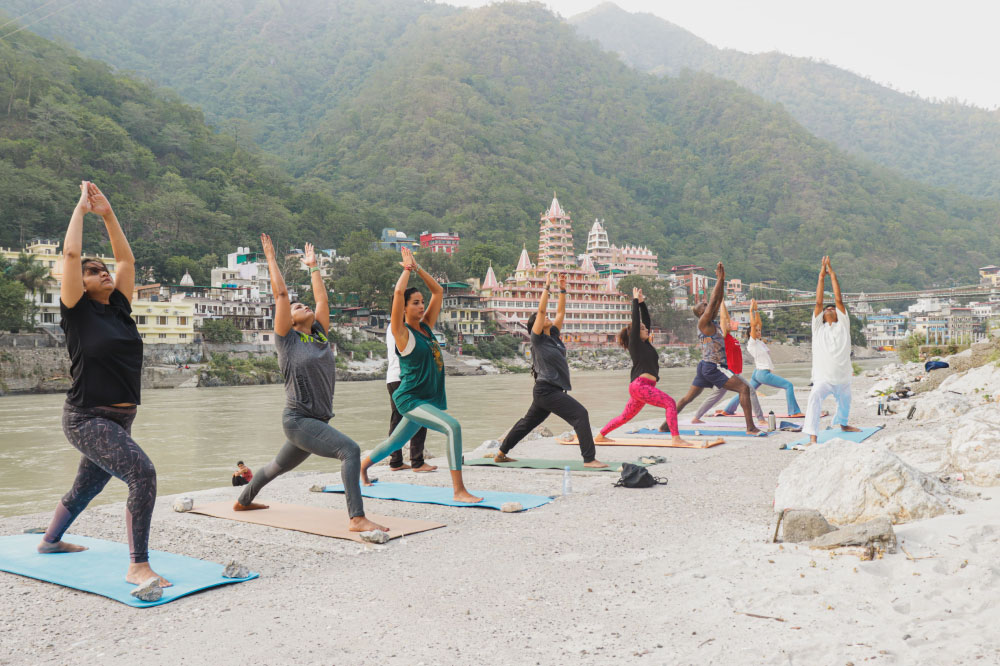 Conclusion
A wellness retreat creates a bond with your guests, yet a retreat with no follow-up strategy may stagnate this growth.
Your attendees need nurturing like any other relationship. Not implementing a retreat follow-up strategy is a missed opportunity for future business.
Your clients will be looking forward to hearing from you, and keeping the momentum going is critical to building your relationship and increasing your return on investment.
Plan your post-retreat follow-up before the retreat starts and make the most of this unique experience, making them come back for more.
About The Speaker
Since founding her business in 2012, Catherine has helped retreat leaders design memorable retreat experiences for thousands of guests.
RetreatBoss is an award-winning retreat company and a go-to reference for the retreat community. The resources it offers help practitioners and professional planners build retreats for fun, transformation, and profit.
New resources, straight to your inbox
Get updates on the latest industry trends, tips, and news.
We're committed to your privacy. WeTravel uses the information you provide to us to contact you about our relevant content, products, and services. You may unsubscribe at any time.
About the author

Jen Corley (she/her)
Jen Corley heads Product Marketing WeTravel, where she joined the founding team in 2016. When she's not traveling, she enjoys exploring her hometown of Oakland, California with her French bulldog, Taco.