Our Top 10 Must-Subscribe Podcasts For Yoga Teachers
March 17, 2021
Jen Corley (she/her)
Are you researching new yoga podcasts?
Podcasts can be a great source of information for yoga teachers. There really is an expanse of educational inspiration, learning opportunities, stories of personal journeys, expert business guidance, and more to be discovered.
Today, we'll be sharing some of our favorite podcasts for yoga teachers.
Each one in our selection has a unique focus and brings something different to the table. From business tips to working on your digital presence, uplifting personal stories to brushing up on aspects of your training, enjoy the journey of discovery ahead.
---
What Are The Key Elements of Planning Successful Retreats?
Timeline planning • Selecting your venue • Itinerary & program design • Sustainability considerations • Marketing • Financials & profitability • Legal forms & liabilities • Insurance
---
Top Ten Podcasts For Yoga Teachers
1. M.B.Om: Mastering The Business Of Yoga
Website: https://www.mbomyoga.com/podcast/
This podcast for yoga teachers provides excellent insight into the business of yoga and the realities of being a teacher. It's run by Amanda Kingsmith, who approaches the subject using her impressive business and traveling background.
Amanda received her teacher training in Bali and currently helps other teachers to realize their entrepreneurial potential. She's dedicated to guiding you in creating your unique brands.
Amanda is also well known for her Yoga Business Bootcamps and has excellent tips if you want to take your in-person teachings online.
2. Seeker + Sage Podcast
Website: https://dannipomplun.com/podcast/
Danni Pomplun is amongst the most popular yoga teachers in San Francisco. His personal story is truly inspiring, and his podcast embodies that inspiration. He has a vibrant personality that makes the episodes all the more enjoyable.
Yoga teachers who love to learn from others' personal journeys will appreciate Danni's assorted guest list. He calls on people from a myriad of backgrounds to have conversations on topics such as yoga, wellness, self-improvement, and relationships. The open rawness of this podcast will enrich any yoga or wellness enthusiast's world.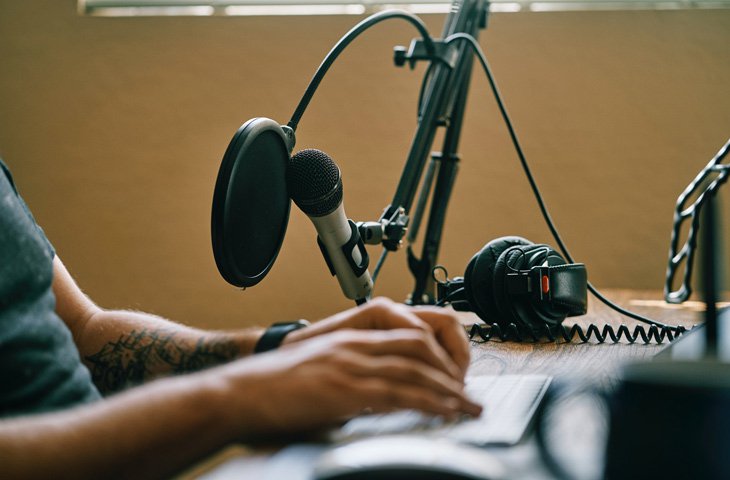 3. The Blissful Biz Podcast
Website: https://www.susannerieker.com/podcast/
Susanne Rieker is here to turn your passion for yoga into a thriving career. A yoga teacher, traveler, digital expert, and self-proclaimed business nerd, Susanne and her show guests share actionable tips and tried strategies for teachers and entrepreneurs alike.
The Blissful Biz Podcast explores the answers to genuine questions you might have when building a career in wellness or yoga. How do I build a business that aligns with my values? How can I sell without it coming across as too salesy? How can I make money through my passion for yoga and wellness? It is a space where visions come to life and businesses are created.
4. Create Podcast
Website: https://www.fitlifecreation.com/
Katrina Julia is inspiring, enthusiastic, and filled with boundless energy. She is a lifestyle transformation expert, creator, philanthropist, speaker, author, athlete, and much more. Katrina's zest for life spills over into her podcast, where she guides her listeners to reach their potential and create a life they love.
The Create community is a space where Katrina shares tips, tools, and technology, encouraging entrepreneurs to achieve precisely what they were born to do. Following the principles of love, impact, and transformation, you can expect to be inspired in wellness, travel, media, and giving back.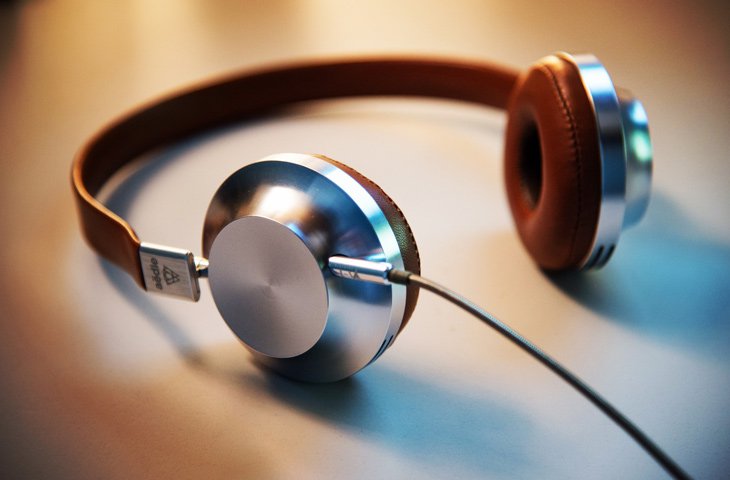 5. The Connected Yoga Teacher Podcast
Website: https://www.theconnectedyogateacher.com/podcast/
Shannon Crow is the host behind the Connected Yoga Teacher podcast. Her show is all about filling in the gaps around running a successful yoga business after finishing your teacher training.
This yoga podcast for teachers is brimming with wonderful gems from a diverse panel of guests. From getting more private clients to deciding what to charge and creating inclusive yoga spaces, expect to hear from a community ready to spark up conversations and gift you with insights that are relevant to teachers and entrepreneurs of all modalities.
6. The Science and Soul Of Living Well Podcast
Website: https://openedhearttherapy.com/the-science-and-soul-of-living-well-podcast/
Host of the Science and Soul Of Living Well podcast, Dr. Melissa Ming Foynes, has collected several professional titles through her studies and experience. Melissa is a clinical psychologist, educator, and Ayurvedic doula, as well as a meditation, trauma-informed mindfulness, and yoga coach.
You will be captivated by the interesting conversations on the podcast, where the host and guests look into ways to integrate science, complementary, and alternative medicine into our everyday. The purpose being to live with more meaning, pursue resilience, and better align values in the various aspects of our lives, including identity, career, well-being, spirituality, relationships, parenting, and sexual health.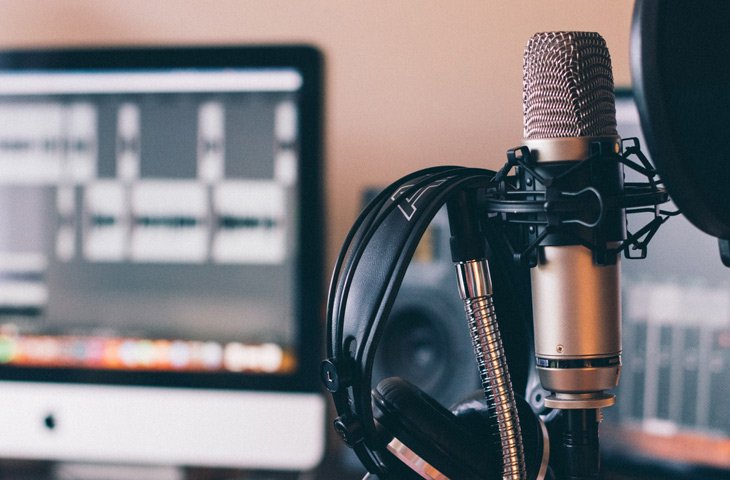 7. Yoga Teacher Resource Podcast
Website: https://teachingyoga.net/podcast/
Mado Hesselink, a yoga teacher of ten years, has developed a podcast to help other yogis bridge the divide between yoga and business. She devotes her time to mentor others on the many different ways to make yoga a successful career.
Not only are Mado's podcasts insightful, but she also helps yoga teachers see the potential for in-demand teaching methods. Given today's climate, the need for online teachings has skyrocketed, and Mado is ready to show you how to navigate this.
8. The Flow Artists Podcast
Website: https://podcast.flowartists.com/
Australia-based co-hosts Rane Bowen and Jo Stewart inspire, uplift, and educate through conversations with their podcast guests. The husband-wife duo believes that yoga, meditation, and movement are practices that everyone should enjoy and channel their talks to focus on accessibility, inclusivity, and body positivity.
Authentic conversations with Daoist Monks, authors, yoga teachers, psychologists, and military veterans are just some of the talks you can expect to tune into on the show.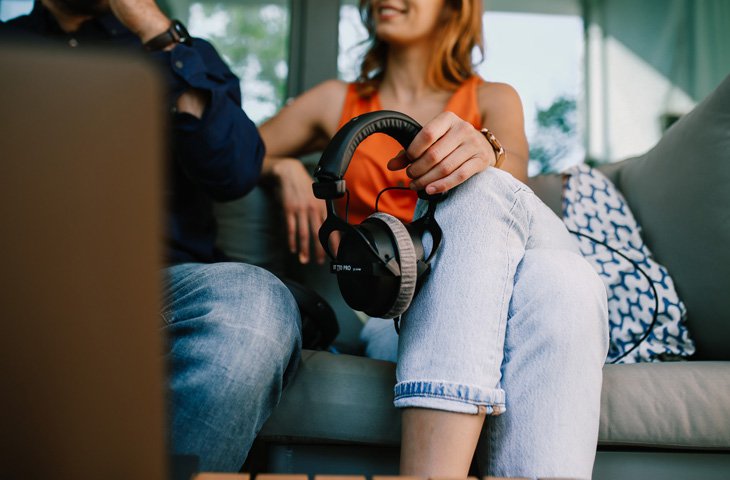 9. Curious Monki | Yoga, Spirituality + Wellness
Website: https://www.veronicathai.com/curious-monki-podcast
Veronica Thai is a woman of many wonders. She's a life coach, yoga teacher, podcaster, and desire map facilitator. If you're looking for a mentor who wants more than anything for you to become the best version of yourself, she's the voice you need in your ear.
Curious Monki Podcast is filled with thoughtful topics that will show you the path to becoming your true self through introspection. If you're a yoga teacher who feels unbalanced or unfulfilled, Veronica and her guests will set you back on track.
10. Triyoga Talks
Website: https://triyoga.co.uk/discover/triyoga-talks-podcasts/
Host Genny Wilkinson Priest interviews some of the world's most renowned yoga teachers and wellness practitioners on this bi-weekly podcast.
Host and guest cover subjects such as the ethics of yoga and advice for teachers and business owners. There are also candid talks on the teachers' influences and personal journey. Tune in to hear perspectives on the evolution of yoga, motherhood, activism, and inclusion, among other things.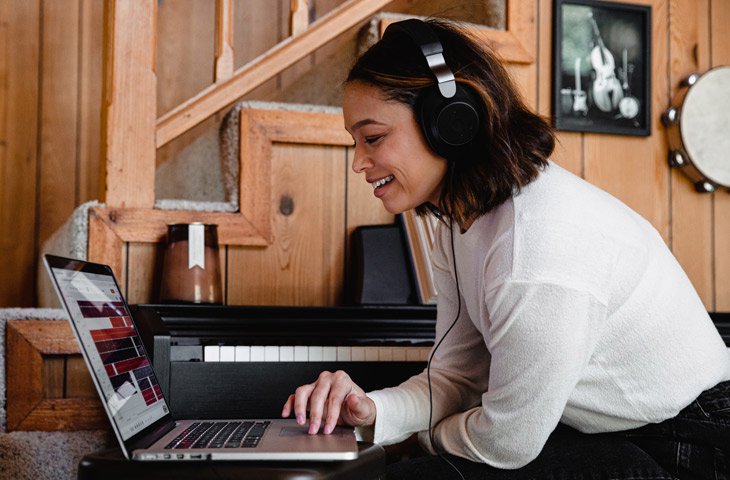 Final Thoughts
We hope you enjoy these podcasts and that they inspire you as a teacher, yogi, business owner, and divine being in this world.
What's your favorite podcast for yoga teachers? Share it in the comments below. We're always up for discovering exciting new content to share with our community on the Facebook group Retreat Leader Hub.
New resources, straight to your inbox
Get updates on the latest industry trends, tips, and news.
We're committed to your privacy. WeTravel uses the information you provide to us to contact you about our relevant content, products, and services. You may unsubscribe at any time.
About the author

Jen Corley (she/her)
Jen Corley heads Product Marketing WeTravel, where she joined the founding team in 2016. When she's not traveling, she enjoys exploring her hometown of Oakland, California with her French bulldog, Taco.