Why Your Travel Business Needs To Have A Mobile Responsive Website
May 19, 2019
Zaky Prabowo (he/him)
Mobile phones have changed our lives in many ways, including how we book travel. Having access to the internet or an app on our phone has largely simplified our online experience, especially when you compare it to desktop where we are met with advertisements, lots of text, large images and have an all-round busier interaction.
Because of this, we now have certain expectations of how mobile interactions should be – that is to say, simple and uncrowded. It goes without saying then that now more than ever before, your travel brand has to have a mobile responsive website to capture potential customers along their search journey.
Download FREE eBook
The Ultimate Guide To Scaling Your Tour Operator Business
A 150-page guide that covers everything from establishing a winning travel brand to delivering a market-leading service
What It Means To Be Mobile Friendly vs Mobile Responsive
You aren't the first to think that these two terms mean the same thing as they are often used interchangeably. Both play a role in how the search engines rank your website, and of course, both improve people's experience when accessing it on mobile.
The difference lies in how they layout your site on mobile screens.
Mobile friendly means that your website will automatically scale to fit mobile and tablet screens. The user can read all the information and click all the buttons. While it is fully functional, it is not necessarily fully optimized to give the best user experience and encourage traffic to convert into leads or sales.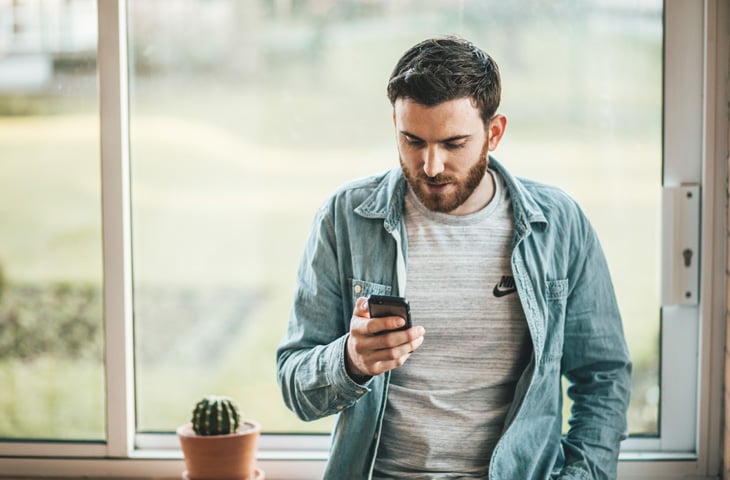 A mobile responsive website, on the other hand, is one that is optimized fully for the smaller screens. Content is restructured to display in an aesthetically pleasing and easy to read format across all devices. The design takes out the unnecessary features or content which may be vital for your site on desktop, but just clutter up the mobile user's experience.
Then just for good luck, there is one more term to come to grips with – mobile first. Mobile first is the strategy employed by web designers, developers, and travel marketers to design a website based on the mobile version first over desktop, which is how things have been done in years prior.
Employing this sort of strategy aligns with how Google and search engines prioritize the ranking order of websites – mobile first to give mobile users, which are the bulk of their users, the best online experience.
Why You Need A Mobile Responsive Website For Your Travel Brand
Let's start by looking at some of the compelling data to give you an idea of how travelers interact with their phones during the path of discovery all the way to booking.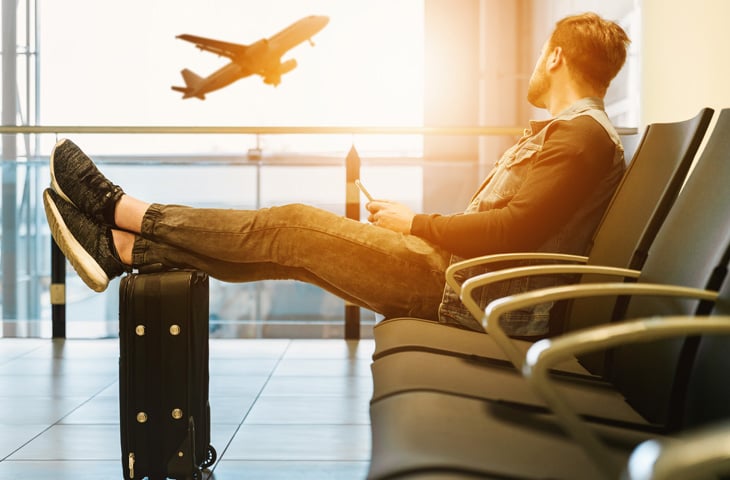 Using Mobile Use On The Path of Discovery
In the early stages of the path to discovery, a traveler uses search to find inspiration. Of course, you need to be there to provide the inspiration they are looking for from the get-go.
In the US, a remarkable 48% of travelers say they are comfortable using mobile to research, book and plan their entire trip. Also in the US, 26% of travel searches made in the last few months of 2017 occurred on mobile according to Phocuswire and Sojern.
In both instances, these figures were higher in other countries. Meaning that based on these insights, without a mobile responsive website, your brand will be limiting its access to market share quite substantially.
Using Mobile For Making Travel Bookings
User experience matters greatly here, and 90% of travelers have admitted that they will abandon sites that take too long to load on mobile for one that does so quickly. According to the same report, the magic number for load time is a mere 3 seconds. Travel marketers, the pressure is on.
If your website does meet the requirements for keeping travelers engaged, then you can't expect to secure the sale. When it comes to making bookings, 31% of leisure travelers and 53% of business travelers have booked using their smartphone.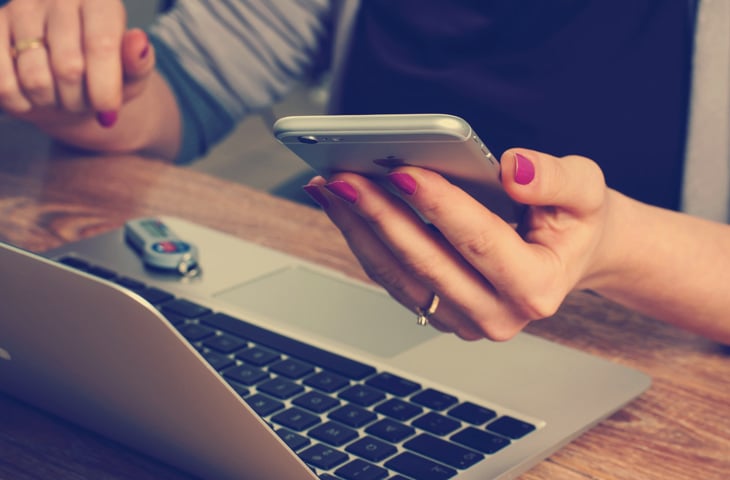 In Destination Planning
This is the point where mobile responsive websites often get to shine the most.
Once travelers are on the road, they don't always have access to a laptop or desktop. Furthermore, mobile is an established go-to for researching spur of the moment ideas and information. Consider the last time you wanted to quickly look up something – you likely did it on your phone.
85% of travelers decide which activities they are going to do only once they have arrived at their destination. And interestingly, 9 out of 10 people also expect their travel providers to share relevant journey information and destination insights with them while they are on their trip.
Simply put, this means that regardless of whether you are a travel provider or tour operator, the opportunity to interact with travelers in destination is there. It's also possibly highly lucrative for your business. By no means are final decisions made at the beginning on the path of discovery, and the ability to secure business is available the journey throughout.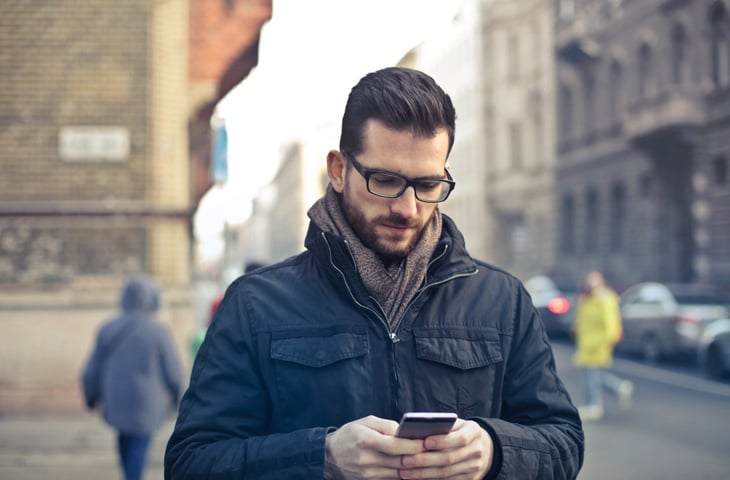 How To Optimise Your Website For Travel Bookings
These days, users expect a great online experience as much as they expect to find the information they are after from mobile websites.
Eliminate The Number of Steps It Takes To Make A Booking
Because screen space is limited on mobile, it does mean that filling out forms and entering details are a little harder than on desktop. Help out would-be clients by providing form autofill functionality, one-click navigation, click-to-action buttons, etc.
The easier it is for them to perform a booking on your mobile site, the more likely they will be encouraged to go through with it instead of switching devices which could lead to losing out on a sale.
Ensure Fast Loading Speeds
As we already mentioned, your mobile responsive website has to load quickly to provide the best user experience. You do not want to be losing clients at the point when they are ready to make a reservation.
Ask your design and developer team to optimize the site for quick loading, especially on the pages where it counts.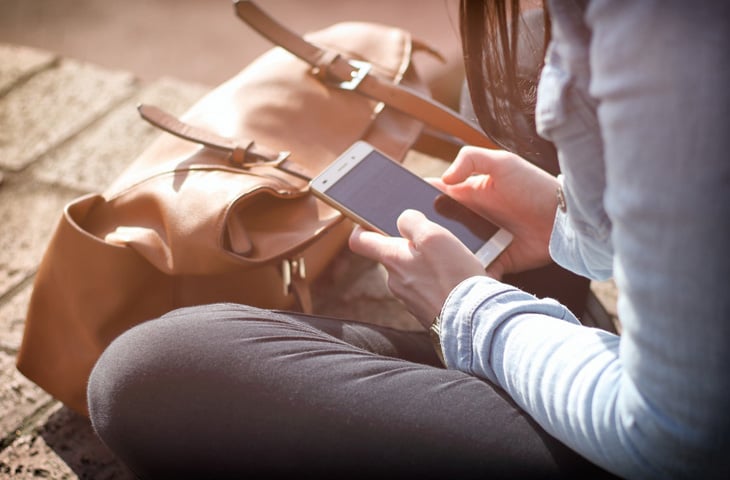 Summary
As the world becomes increasingly digitally integrated, travel businesses need to keep up with the trends in order to stay relevant. Ensuring that you have a mobile responsive website that delivers a seamless experience is one way to give travelers access to your offering from their preferred device.
New resources, straight to your inbox
Get updates on the latest industry trends, tips, and news.
We're committed to your privacy. WeTravel uses the information you provide to us to contact you about our relevant content, products, and services. You may unsubscribe at any time.
About the author

Zaky Prabowo (he/him)
Zaky (he/him) is the co-founder of WeTravel. He started his career as a management consultant for McKinsey, working on projects in SE Asia and the Middle East. After that, he worked as a Director in the Office of President of Indonesia, developing performance management system for the government and the cabinet. He also co-founded the largest online platform for volunteering in South East Asia, currently connecting over 200,000 volunteers to 3,500 nonprofits. He was WeTravel's first salesperson, and subsequently built the company's marketing, customer support, and operations teams.