How To Attract Corporate Clients To Your Wellness Business - With Sahara Rose De Vore
February 21, 2021
Jen Corley (she/her)
Given what's going on in the world right now, many members of our Retreat Leader Hub Facebook Group and audience are getting creative in looking for ways to diversify their offerings and client base. So, it was really exciting to speak with Sahara Rose De Vore, who has a ton of experience in bringing greater wellness to those who work in the corporate world.
Sahara provided some actionable advice that can be applied to all kinds of wellness offerings, whether you are a coach, a yogi, a meditation teacher, or a therapist offering destination-based or virtual retreats, trainings, or immersions.
Sahara Rose De Vore is a Wellness Travel Coach and Founder of The Travel Coach Network. After traveling the globe, including more than 84 countries, she now educates and empowers business travelers and corporate employees to travel with purpose to improve their wellbeing and work performance.

Five Steps To Attract Corporate Clients To Your Wellness Business
1. Assess The Characteristics Of An "Ideal" Corporate Client
Jen: What sorts of companies and organizations make good "corporate" clients? How do you figure out who might be receptive to your offering - do you think mainly about business or organization type, size, past spending in this area, stated values, or other things?
Sahara: First of all, it's always really important to see if the company's values align with your own mission. The best outcomes are going to happen when you and your client company are on the same page in terms of an end goal, whether that's actively promoting individual wellbeing, addressing troubling patterns, enhancing certain types of experiences, whatever it might be.
Start by doing your homework. Read articles, look at companies' blogs, especially content going back to 2019. See what they were thinking about pre-pandemic in terms of their priorities or initiatives for employee wellbeing.
Maybe they were headed in a certain direction, but then 2020 happened, and everything was disrupted. At the same time, employees started facing new, very real challenges in terms of their mental and physical health.
Being able to speak to companies' stated missions, and being in tune with the problems they are trying to address, goes a long way. Figure out where you fit within this picture, how you can present your offerings as solutions to these challenges.
At the same time, you might bring something to the table that the company hasn't even considered yet.
They are definitely thinking about individual wellbeing in a broad sense, more than ever before.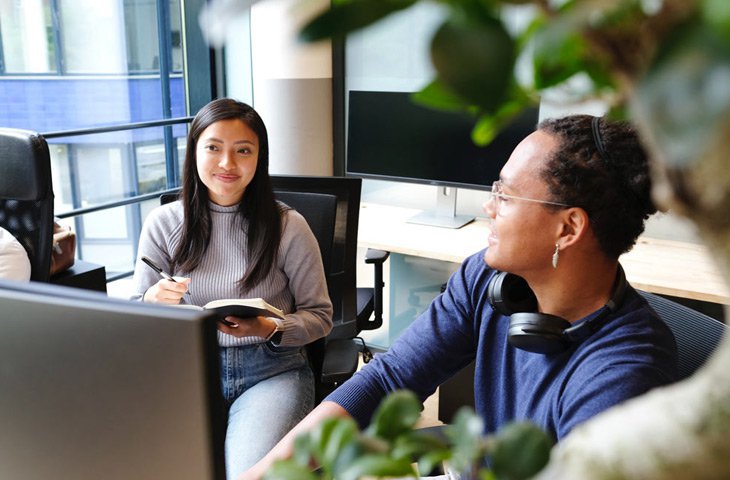 2. Identify The Right Points Of Contact Within An Organization
Jen: When it comes to approaching larger companies or organizations as potential clients, it's often difficult to know who to get in touch with and how. Who is generally the decision-maker(s) around corporate wellness spending?
Sahara: It's a little bit of a tricky question right now because even pre-COVID, roles were changing.
There's been so much more attention paid to corporate wellness: how it relates to individuals' physical and mental health, as well as how it speaks to the overall employee experience (things like travel, commute, and work-life balance).
So, this was something that was already happening. Then COVID hit, and it really accelerated. It has meant that new roles like Chief Wellbeing Officer or Directors of Wellness are being created.
Sometimes these arise because it's the company's prerogative to put a lot of resources to work in this area, and sometimes it's the result of a great pitch from the right person with the right vision at the right time.
If there isn't anyone with a title similar to these, other people to connect with might be an HR Officer, Director of Program Development, Head of Corporate Travel, or a Chief of Staff.
Tools like LinkedIn or Twitter are going to be your best friends (especially right now) in building connections and opening a conversation with people in these types of roles. Many of them face a daunting task in figuring out where to go from here; how to enhance job satisfaction, address employee burnout, and improve company culture.
So, they're looking for fresh ideas!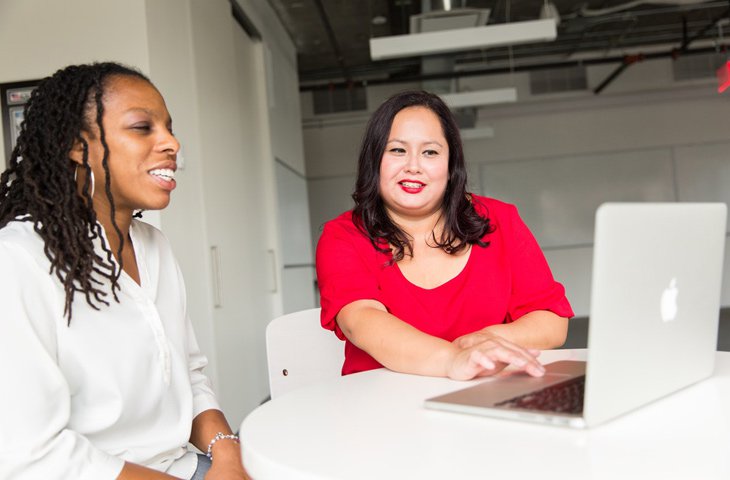 3. Perfect Your Pitch By Mastering Your Initial Messaging, Follow-Up, and Deal Negotiation
Jen: Once you've identified the right point(s) of contact, can you give us a rough outline of the playbook from there? What are best practices in terms of initial messaging, follow-up, and negotiating a deal?
Sahara: After you've studied your target company's past efforts and areas of intention, work on identifying any potential gaps and how you might fill these voids. Try to "speak their language," so it's obvious how your offer resonates with their values.
I'd recommend putting together a brief outline of what you do, specific services you can provide, and how it fits into their bigger corporate goals. Decision-makers might appreciate previous examples of your work: individualized sessions, group trainings, employee webinars.
Describe these, or better yet, provide concrete, visual examples of past work in the form of presentations, handbooks, articles, or other online resources.
Another thing to consider, and it can be a bit tricky, is how to quantify the impact you can deliver. Ideally, this is through quantitative evidence, but if you don't have data to draw on (research study-based or from your own work), you can make it more qualitative. Things like case studies or a collection of testimonials are always helpful.
Organizations do care about return on investment, but at the same time, they're often still trying to figure out the right metrics for measuring "wellness." So, there's a lot of room for creativity here!
And then lastly, provide options on days and times you're available to set up a call. Make it as easy as possible for them to establish that first point of connection with you.
Have a to-the-point 15-minute conversation in mind; ideally, it's less an overt sales pitch and more of a two-way dialogue.
The information you provide should summarize and clarify your offer and how it's relevant to them. Leave space for them to ask questions and investigate the specific areas they're most interested in.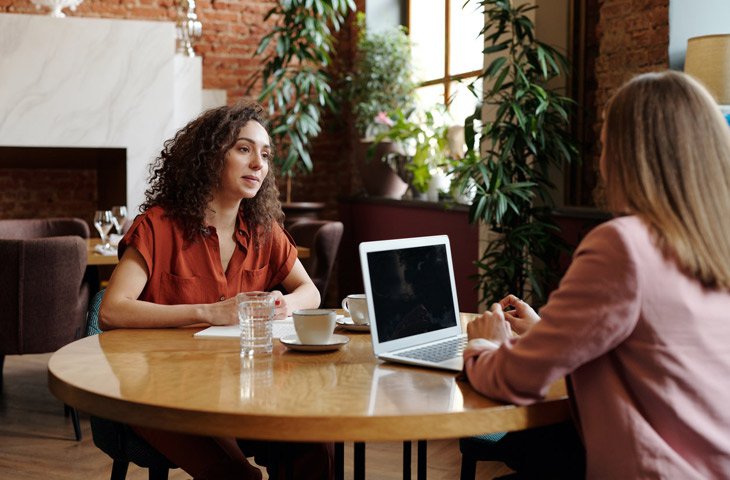 4. Take A Long Term Approach To Successfully Managing Relationships
Jen: That's great, and actually what I was going to ask about next: providing evidence-based support for your potential impact.
I think it circles back on another point you raised, which is making it as easy as possible for a decision-maker to sign off on partnering with you. Even if they're the decision-maker, they still generally report to a boss, budget committee, or other colleagues. What you're really trying to do is empower that decision-maker to be your advocate within the organization.
One aspect of that process I would love to dig into just a little deeper: let's say you've got a fit in concept, and you're moving toward negotiating a deal. If you're newer to working with corporate clients and don't necessarily have standard rates or packages, how do you approach that process?
Sahara: If it's a pivot for you, it's not a bad idea to remain open to providing some services without an explicit price tag. The key is to keep it a two-way street, so you're exchanging expertise for exposure, for example.
Sometimes the opportunity to spread your message and build your network is actually more valuable than being paid X amount of dollars. You're also investing in yourself; as your experience grows, so does the size of potential contracts you might land in the future.
Once you're past the level of getting your foot in the door, though, you do need to take stock of what you need financially to keep yourself and your business afloat. Know what you need to make for the month and for the year and how many clients and prospective clients you have in the mix.
Take this all into account when you think about what to charge.
Even as you become more experienced and able to command higher fees, consider the profitability of a certain contract in both the short term and long term.
What you make immediately is important, but so is setting the foundation for a long-term relationship and keeping the door open to additional opportunities in the future.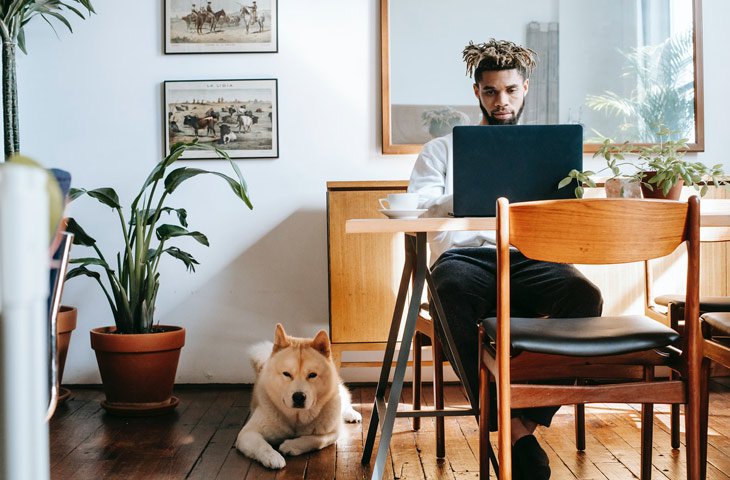 5. Align Your Efforts To Maximize Relationship Building
Jen: That's a perfect segue into my last question! Something that's potentially really strategic about working with corporate clients is that they can introduce your offerings to a wider number of individual clients, too.
What are some strategies for cross-selling your other offerings in a way that feels organic and appropriate in the context of your corporate relationship?
Sahara: Great question; I can think of lots of examples where this has happened in my own experience. It goes back to what I'd mentioned about considering this exposure to new clients and the potential for incremental business opportunities when you're negotiating your corporate contract.
As long as you make sure you're on the same page as the person who is green-lighting your partnership, this tends to work out well. So maybe you come in and do a training or workshop for free, but you have upfront permission to reference additional related resources or extend a certain deal to employees who might be interested.
It's important to be able to clearly explain why this additional offering is value-added and beneficial in relation to what you're already presenting. How could it enhance worker productivity or reduce long-term costs? Would it contribute to job satisfaction and employee wellbeing?
At the end of the day, it's all about alignment. Organizations are hiring you to come in to help their employees grapple with certain issues. If you end up building relationships with individuals through your corporate work that leads to one-on-one work, it's generally a sign that things are working!
A transition from working with groups at the corporate level to working with employees at the individual level means that the teaching and experiences you offer upfront will have a better opportunity to take root.
If your one-on-one work serves to further nudge basic education and intention into sustainable, long-term change, it's a win for everyone.
Final Thoughts
The idea of pivoting your wellness business to attract corporate clients may produce a sense of overwhelm. But, as is the case when connecting with any potential clients, as long as you can demonstrate value and develop a relationship of trust, the rest usually falls into place organically.
New resources, straight to your inbox
Get updates on the latest industry trends, tips, and news.
We're committed to your privacy. WeTravel uses the information you provide to us to contact you about our relevant content, products, and services. You may unsubscribe at any time.
About the author

Jen Corley (she/her)
Jen Corley heads Product Marketing WeTravel, where she joined the founding team in 2016. When she's not traveling, she enjoys exploring her hometown of Oakland, California with her French bulldog, Taco.