We're living in the age of AI, where time-consuming marketing tasks are now being handled by robots. If your travel business hasn't embraced AI yet, it is definitely time to get on board.
There are many powerful AI marketing tools that can help you reach your target audience and generate more sales.
AI tools are also incredibly versatile. Beyond chat platforms, there are all kinds of use cases and applications for AI. This can help you save time, market smarter on different channels, reach more customers, and generate better marketing results for your tour business.
To help you get started and make the most of AI, this guide covers some of the best AI marketing tools your travel business can use.
Understanding AI Marketing Tools
AI marketing tools use artificial intelligence technology to help you generate faster, more efficient marketing efforts. AI tools collect and analyze massive sets of data, and use this data to enable automated decisions.
The most obvious advantage of using AI marketing tools is that they streamline all kinds of time-consuming processes. This could be related to writing content, creating code for your website, generating images, or more.
For small travel businesses, using AI marketing tools can also save you a lot of time and effort, helping you scale your business more efficiently. Instead of relying on people to perform these tasks, you can get AI technology to do it for you. This way, you can spend more time on the tasks that matter - like proving the ultimate experience to your clients.
When using AI marketing tools, it's important to keep the possibilities and limitations in mind. AI can perform many amazing tasks, but it's still not able to replace human creativity. AI marketing tools should be used to help you work more efficiently and not necessarily replace your existing marketing input.
AI is there to make your life as a marketer easier. While everything AI generates is not 100% accurate or ready-to-go, AI can help you speed up your marketing and get a lot more done.
Best AI Marketing Tools For Content Creation
One of the most common use cases of AI in marketing is to assist with content creation. The quality of your content plays a massive role in the impact of your marketing strategy.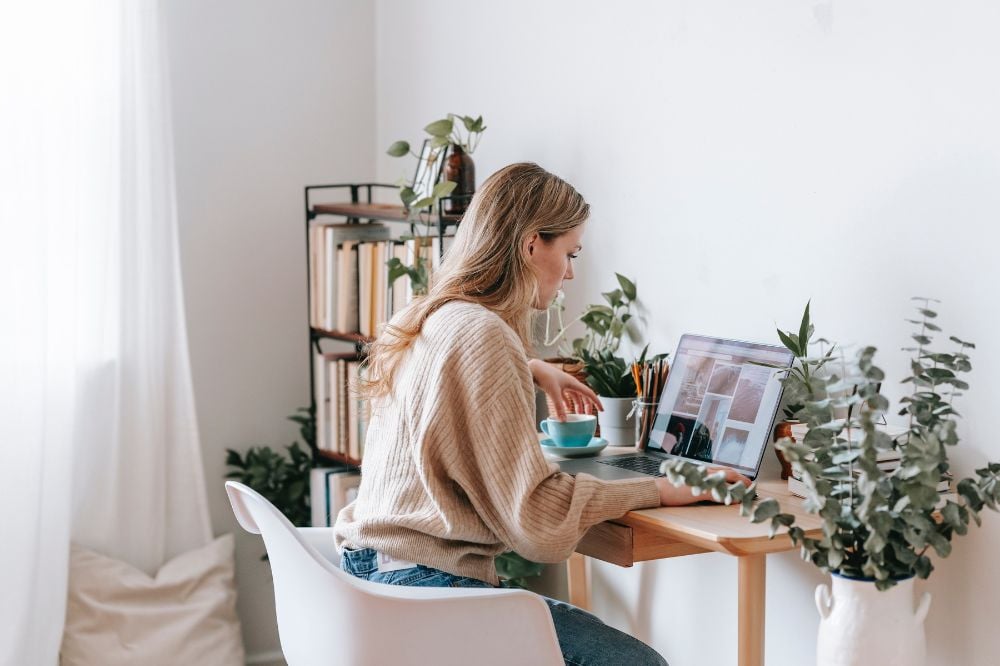 However, producing great content can require a lot of time and effort. This is why AI content creation tools are so helpful to modern marketers.
Here are some of the best AI marketing tools that can help your travel business produce innovative content.
MarketMuse
MarketMuse is an AI-powered tool to help you create a stronger content strategy. The tool analyzes your website to provide personalized, data-backed insights on how to plan and produce better content.
Travel businesses can use MarketMuse to automate content audits and understand exactly what is and isn't working on their websites. This saves hours of time and helps to remove any kind of guesswork in establishing your content strategy.
MarketMuse can help you find more impactful keywords to focus on, understand what areas of your content strategy will make the greatest impact, and find the best solutions for on-page optimizations.
Basically, it will improve your content planning and SEO success with a lot less effort. If you're not an SEO or content expert, then using MarketMuse can help you scale up and improve your content marketing efforts a lot more easily.
DeepL Write
DeepL Write is a simple, but effective, tool for any marketer. The AI-powered software helps you rewrite any kind of copy to make it more compelling, effective, and impactful.
All you need to do is paste in any copy you've already written, and DeepL will offer a revised version. The tool fixes any grammar or spelling mistakes, rephrases dull sentences, and reshapes your copy in a more creative way.
You can also select your tone of voice and writing style to help you create content that better matches your brand.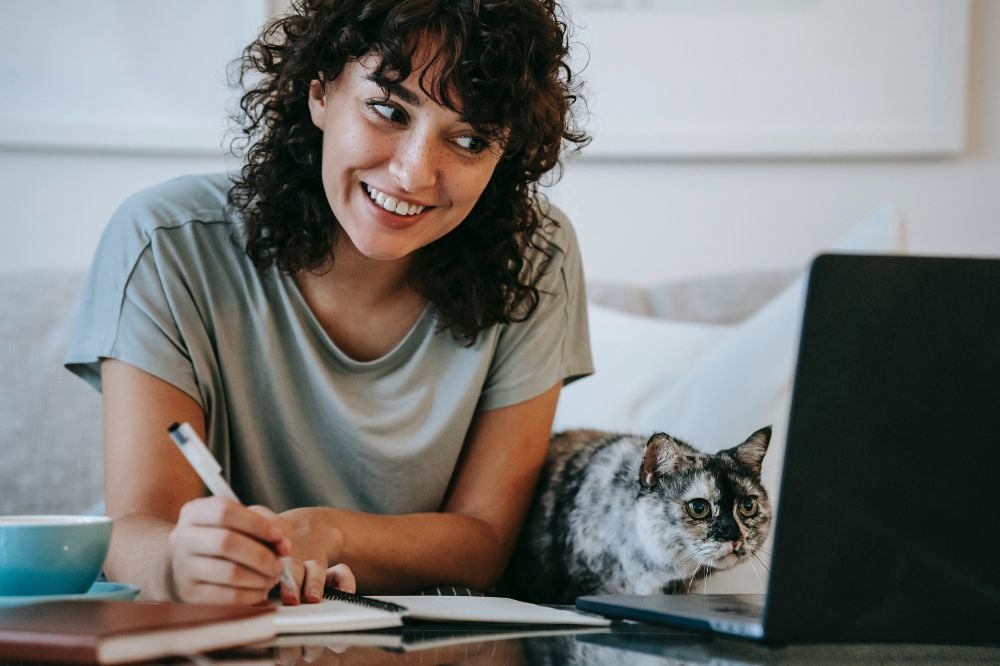 Travel businesses can use DeepL Write to optimize any type of copy they publish - from social media posts to marketing emails or blog content. It's a fast and easy tool to level up your copywriting without needing to hire an expert.
Jasper AI
Jasper AI is one of the most advanced AI-powered content creation tools on the market. This platform lets you generate entire blog posts from scratch.
The tool is designed to create any kind of marketing copy for you - such as video scripts, website copy, marketing emails, social media captions, and more. Although, the most popular use of the platform is to generate blog content.
While there are many AI writers and chat tools out there, few achieve the accuracy and human-like tone that Jasper can produce. The platform can create content in a wide range of styles and voices to match your brand. If you want to generate speedy social media copy or increase your content output, then this is one of the best tools.
Jasper also has a useful integration with Surfer to help you generate AI content optimized for SEO. This is something other AI chat tools struggle to pull off.
Surfer
Surfer is a comprehensive platform to help businesses improve their SEO strategy. The platform includes various useful features that can help you write more SEO-friendly content, audit your existing content, identify content opportunities, and more.
The most popular feature of Surfer is its content editor tool. This tool analyzes your target keyword and dives deep into the data around this keyword.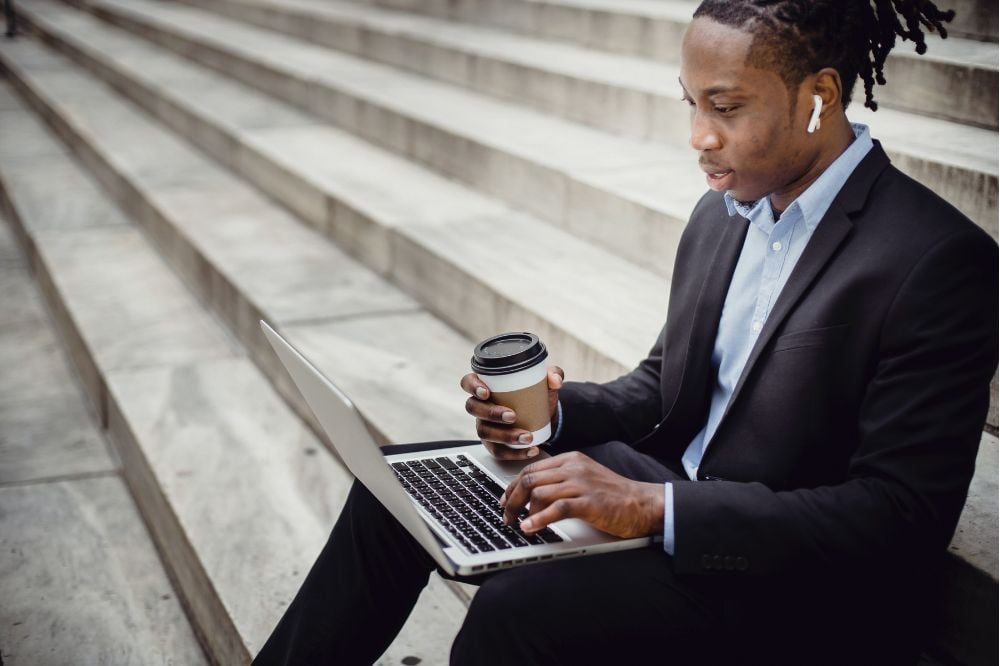 The tool then presents an optimized framework to help you create more impactful blog content - including keywords to include, the optimal length of your blog post, and more.
You can also use Surfer to discover new keyword opportunities, generate optimized blog post outlines, check keywords in Google, etc.
While other SEO tools simply display data for you, Surfer's AI-powered platform uses this data to offer meaningful suggestions on how to create and optimize your content. It's an ideal solution for using AI to create better content, instead of just relying on AI to generate content for you.
Acrolinx
Acrolinx can help your travel business create more compelling content that better aligns with your brand. This AI marketing tool helps improve the quality of your existing content to make it a better fit for your brand parameters.
You can set the style, tone, and grammar preferences of your content, and watch as Acrolinx enhances your content to match this. You can even include company-specific wording that you want to incorporate.
Marketing teams can strengthen all areas of their content creation through the actionable suggestions offered by Acrolinx. Instead of spending hours auditing and editing your content, this tool can help you make smart optimizations in minutes.
Best AI Marketing Tools For Sales Enablement
If you want to sell smarter to your prospects, then AI can help you do it. Here are some of the best AI-powered tools to empower and increase your sales process.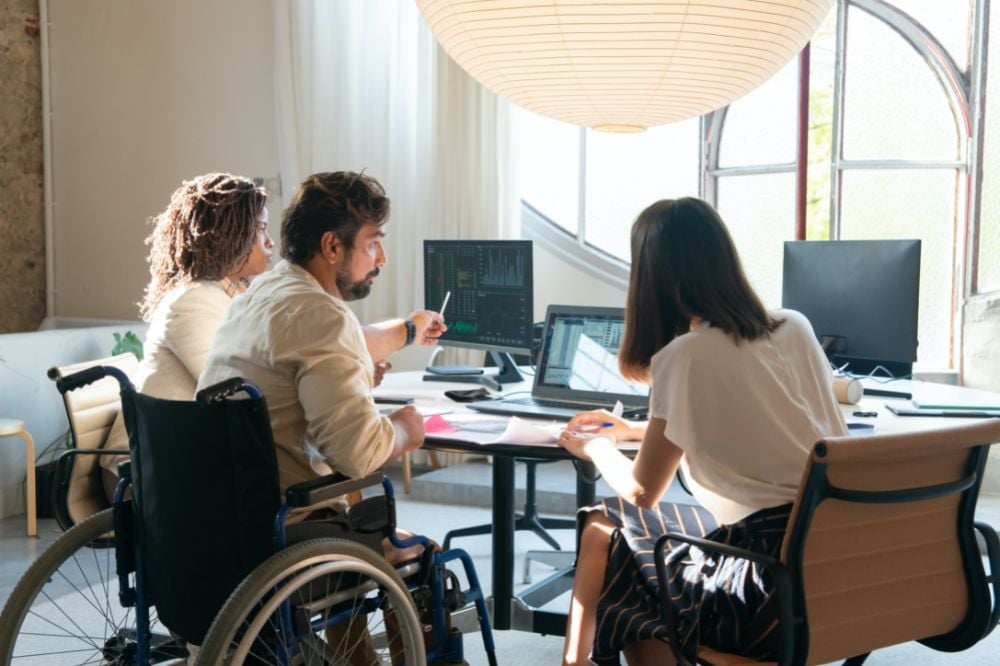 Optimove
Optimove is an AI marketing tool that offers a detailed customer data platform. The platform uses AI to map out CRM journeys to help you better understand your customers. You can use Optimove to analyze customer data, gain actionable insights, and make more informed sales and marketing decisions.
The platform looks into your marketing performance and customer journeys to make useful suggestions. For example, it could reveal which campaigns are worth dropping, or whether there are any leads or customers who are exposed to too many marketing communications from your travel business.
Bigtincan
Bigtincan is a sales enablement platform designed to help your sales team prepare for meetings more efficiently and close more deals. The platform helps you enhance collaboration and ultimately drive up your win rates.
Bigtincan Hub is an AI-powered sales enablement automation solution. This solution provides an innovative new way for sales teams to share, access, and collaborate on sales content.
By using AI to access large volumes of data and automate sales enablement processes, Bugtincan can make your sales process a lot more efficient while helping you bring in more revenue with less effort.
Mediafly
This AI-enables tool is designed to help sales and marketing teams speed up deal cycles and engage buyers. You can use the platform to easily find the right content and stats in sales presentations. You can also use the AI-powered coaching tool to access conversation insights and improve your sales process.
Mediafly offers an extensive toolkit for sales teams to enhance their processes, customize sales experiences, and make their sales pitches more compelling. By utilizing AI and big data, this platform can level up your regular sales enablement process.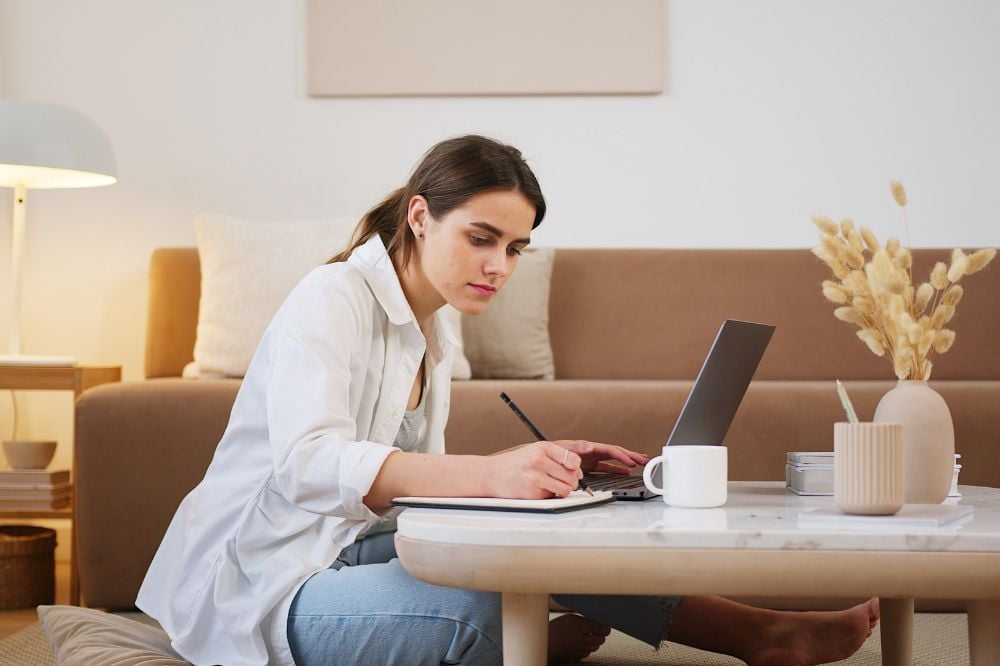 Brandwatch Consumer Intelligence
Brandwatch offers marketing tools for consumer intelligence and social media management. Your travel business can use these tools for enhancing a wide range of different marketing functions.
The most impressive part of the Brandwatch platform is its AI-driven Consumer Intelligence tool. This tool gathers data about your consumers and market and provides actionable insights to help you understand your customers and buyer personas better. It also helps you find the right market positioning for your brand.
All of the data used by the platform is visualized in an easy-to-understand format. This enables any travel business to make smarter, data-backed decisions in their marketing and sales processes.
Best AI Marketing Tools For Graphic Design
Graphic design is an essential part of digital marketing. Although, getting impressive designs together can be a tricky task that requires a lot of specialist knowledge.
Luckily, graphic design AI marketing tools exist to make this process a lot easier. Let's explore some of the best tools your travel business can use to improve its visual appeal.
PhotoRoom
Whether you're creating images for your website or social media, PhotoRoom is one of the best AI marketing tools to help you do it. This platform uses the power of AI to make it easy to edit and generate high-quality images.
You can use PhotoRoom to erase backgrounds, remove objects in images, retouch large batches of images, and more. The platform includes readily available templates for different types of social media content, so creating high-quality images for your socials is seamless.
If you want to make your travel website look more appealing and make your tours and experiences stand out, then this is the ultimate tool to help you do it. No design skills or experience is necessary.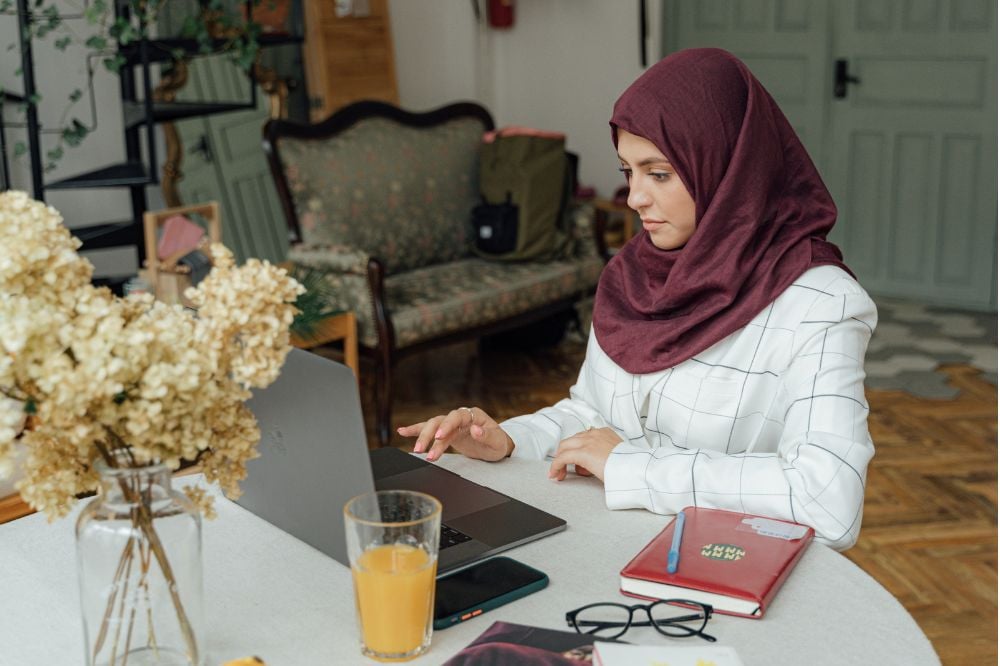 Designs.ai
This online design software harnesses the power of AI to make graphic design accessible to everyone. You can use the platform to create logos, graphics, videos, mockups, and more. There is a massive library of templates and icons available, which the platform can use to design variations of whatever assets you need.
The smart editor and wizard tool on Designs.ai can also help you brainstorm ideas and come up with new ideas for marketing content. It's fast and easy to use, so anyone can create killer graphic designs with absolutely minimal effort.
Uizard
Uizard is an AI prototyping tool that makes design a lot more accessible to everyone. The platform can help you design websites, apps, or desktop interfaces in no time. You can choose from pre-designed templates and easily customize these with the drag-and-drop editor.
If you're creating a new website or even an app for your travel business, the Uizard will help you make the process a lot easier.
Best AI Marketing Tools For Paid Ads
Running ad campaigns is one of the best ways to grow your travel business and reach new customers fast. However, properly optimizing your ads to achieve a significant ROI can be tricky.
Here are some of the best AI marketing tools that can help you achieve this.
Albert AI
Albert is an advanced AI marketing tool to help you solve all kinds of digital advertising challenges. The platform helps you maximize your overall advertising performance across different channels and allows you to personalize your ads at scale.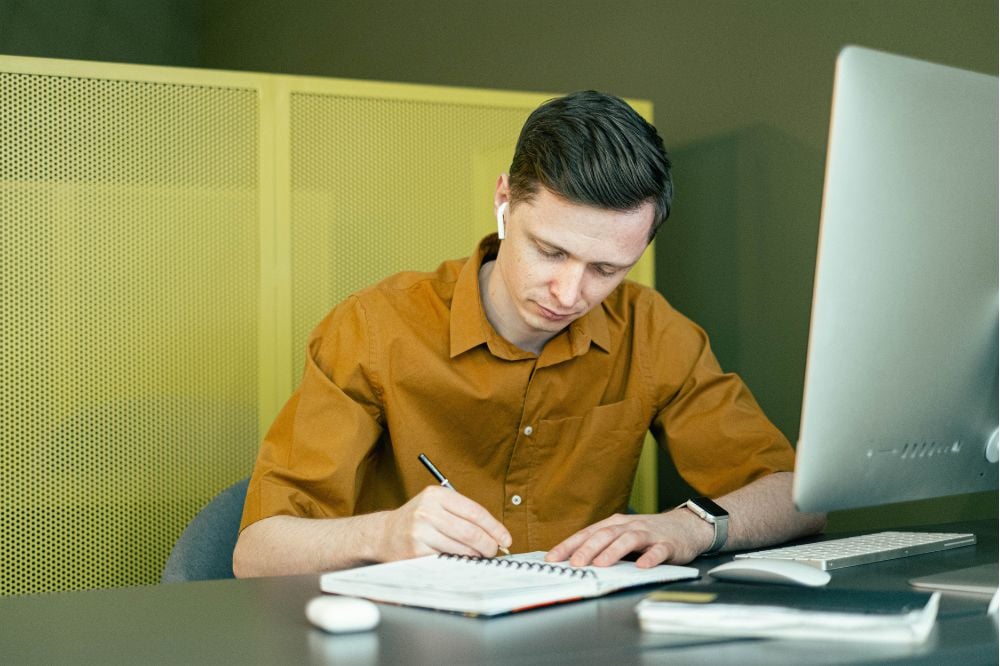 As a travel business, you can use Albert to plan, execute, test, and optimize your ad campaigns. This includes paid search, social, and other advertising campaigns in order to reach more customers.
While there's a lot that influences the success and ROAS of your campaigns, using a tool like Albert will help you automatically optimize and improve your ad performance. This makes it accessible for anyone to run impactful ads for their tour business.
Braxy
Braxy is an AI-powered tool for local businesses, helping them create and optimize Google Ad campaigns. The tool can assist you in setting up ads, finding the right keywords to bid on, and optimizing your ads for a greater impact.
If you've never put together a paid ad campaign or don't have the time to do so, then this is a useful solution to help you effectively run your first Google Ads campaign.
Best AI Chatbot Tools
Adding a chatbot to your website makes it a lot more responsive, helping you improve your customer experience. Here are some effective AI marketing tools for chatbots and monitoring.
Userbot
Userbot is one of the best AI marketing tools for initiating conversations with your customers in real-time. You can use the platform to automate conversations via chat and voice calls. This lets you provide optimal sales and customer support a lot more easily.
The platform uses Natural Language Processing (NLP) and deep learning to hold human-like conversations with your clients and prospects.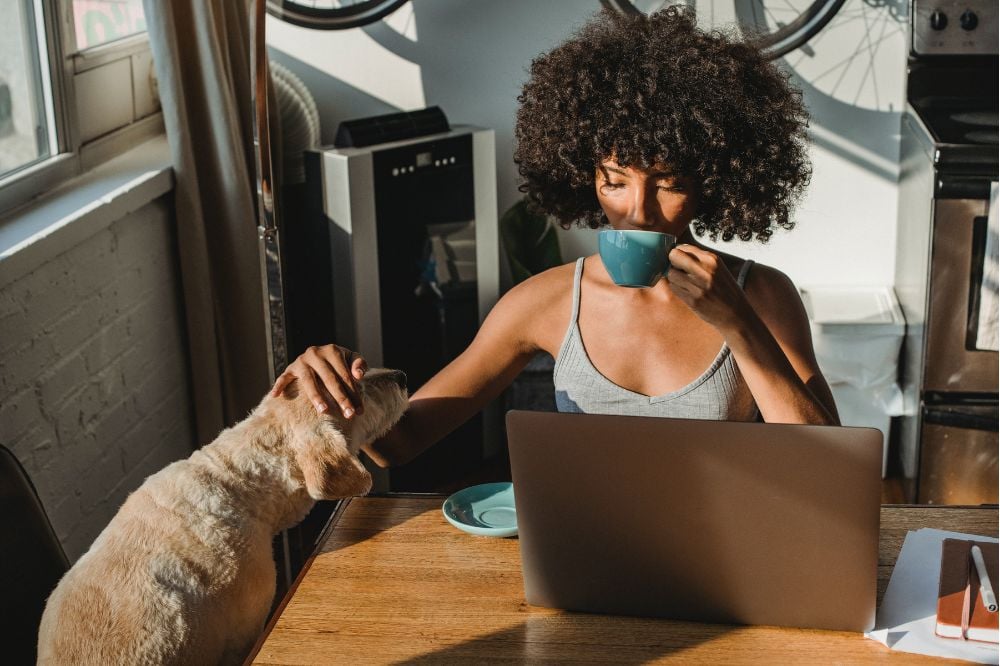 Chatfuel
Chatfuel is one of the most popular chatbots available. It's a powerful tool that your travel business can use to automate FAQs, qualify leads, and assist your website, and visitors. You can also integrate Chatfuel with various other tools for a more seamless marketing experience.
Your tour company doesn't only have to use Chatfuel on its website. You could use it through platforms like Facebook Messenger or WhatsApp to interact with more customers, keep them engaged, and increase your conversions.
Manychat
Manychat is a user-friendly AI chatbot designed for improving marketing and sales processes. The tool can integrate with Facebook Messenger, Instagram Direct, and SMS to help you reach customers on different channels.
Travel businesses can use Manychart to automate conversations, interact with prospects, generate more leads, and engage potential customers.
It's easy to add to your marketing mix and can help you generate results with practically no input.
Conclusion
AI could be your best friend as a growing travel business. It can help you operate more efficiently, save time, and achieve better marketing results.
The AI marketing tools listed above are diverse, so using them can help you create a broad and effective marketing strategy without doing it all yourself.
While AI still isn't ready to entirely replace your human marketing efforts, it can help you work a lot smarter. Embrace the power of AI, and you'll see just how much of an impact it can make on your travel marketing.
New resources, straight to your inbox
Get updates on the latest industry trends, tips, and news.
We're committed to your privacy. WeTravel uses the information you provide to us to contact you about our relevant content, products, and services. You may unsubscribe at any time.
About the author

Allan Formigoni (he/him)
Content and SEO marketer with years of experience growing and managing content and marketing teams within fast-growing startups in the tourism industry. I am currently supporting travel businesses and industry professionals as a Content Marketer at WeTravel. I am also a passionate writer and an avid book reader.